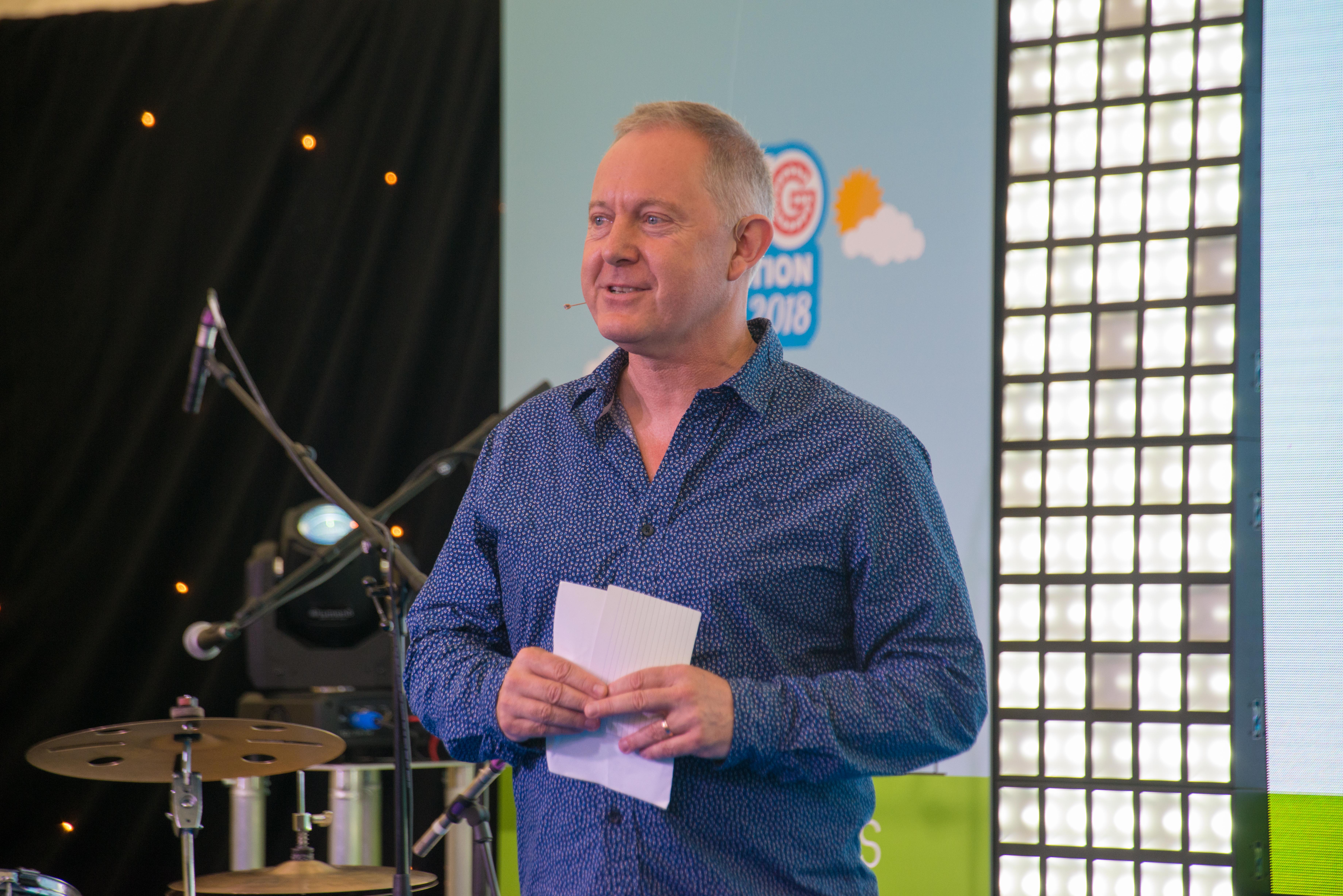 Nigel Watson, Chief Information Officer of Northumbrian Water, started an innovation festival based on meeting real challenges in his sector in 2017. With the festival now in its second year, he told Jack Aldane what inspired the decision and discussed how he believes better systems of information can create a sustainable relationship with water.
I'm told you came up with the idea for NWG Innovation Festival in the shower, which couldn't be more appropriate given the focus of the event. What had you been thinking about prior to that eureka moment?
A eureka moment in the shower? I suppose that's right. We'd been doing design thinking for just over a year, including some data hacks and competitions held with SMEs that were looking at our data. We had some success with that. My boss, Heidi Mottram, then said to me, 'I love what you're doing here. Trouble is, nobody knows about it. You need to make more noise on behalf of the region and the organisation'. So that was the challenge set for me.
My subconscious does most of the work for my brain. I sleep on problems. One day I just woke up and thought about how much I've always enjoyed British music festivals. They're always inspiring: in one tent you've got the Women's Institute, in another a burlesque cabaret, in another a comedian and so on. I always come away thinking differently, so I thought that would make a great environment in which we could set up several sprints [week-long innovation workshops] in parallel.
By chance I happened to be in the back of a taxi that night with Heidi on our way to a function. I told her my idea: a Glastonbury feel–without the sex and the mud–but with multiple sprints running simultaneously where you can see what sort of cross fertilisations might take place. Plus, there'd be people connecting, both from our regions and from other regions, and no-one would have to fly long distance. So here we are.
You've worked at several major corporations ranging from sectors such as electricity, computing and telecommunications. With this heavily weighted background in the private sector, what in your experience best serves partnerships with the public sector?
When you're in a highly competitive world like the one I was in at Vodafone or GE Capital, there's a tendency to keep your ideas to yourself. In the end, someone will likely copy your good idea, but when you have those few months before the market matches you, that's the time at which to take advantage. Because of this, purely commercial companies will struggle to do something like this festival.
I think an advantage NWG has is that we're placed in league tables with other water firms, which means we're compared and contrasted with our peers. There are of course rewards and penalties that come with that, but it's perhaps easier for us to open our doors and collaborate more widely. In that public-private sector nexus, I think the water is one of the best places you can possibly start.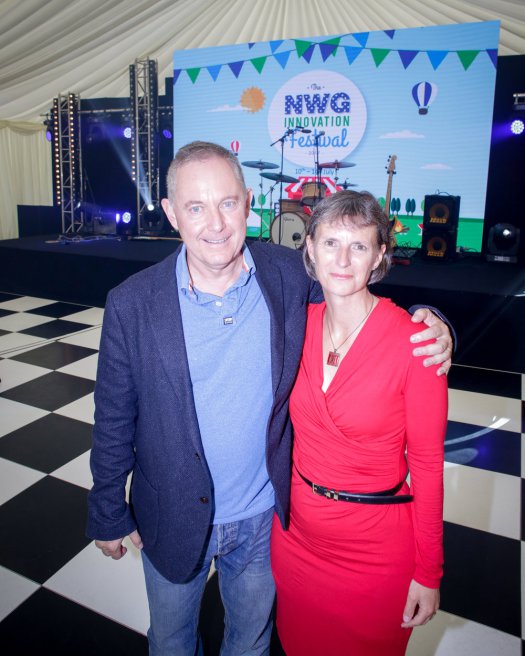 Innovative start-ups often struggle to scale up to the point where they are self-sufficient or can be bought by larger firms. How can start-ups get in front of potential buyers and investors more easily and effectively?
That's certainly very difficult. We wrestle with that quite a bit ourselves, and for several reasons. If we're buying something large, we follow the rules of the Official Journal of the European Union, yet if we followed those same rules with a start-up, the cost of it would sink them. You'd have to invest a lot of time and effort with no incoming revenue and no certainty of incoming revenue either.
We work quite successfully with larger scale-ups, such as Hedgehog Labs in Newcastle. They're a hundred plus people based here, and I sit down with their CEO every year to ask whether it's still working from them and whether we need to do anything differently. I'm very conscious of the difference in size between our organisations and the fact that were we not to pay them for 90 days, that would really hurt. Our supply chain people are very good at recognising the need to behave differently in those kinds of arrangements.
For this festival, we held a competition for 13 companies at an entry cost of £1,000 for the week to cover the costs of being here. A company may well pitch an idea that we want to go ahead and execute. Those start-ups also give us reassurance about the data security of their software since we need to protect national infrastructure and the security of our clients.
You recently worked with Topcoder, a crowdsourcing firm and community of 1.4 million people from 190 different countries. The network includes user experience designers, app developers and data scientists among others. How have you chosen to collaborate and what results has the relationship yielded so far?
The way it works is you put a challenge out to the community, either open or closed, and the community competes to complete the challenge, after which the winner is paid. So far, the team at Northumbrian Water have put two ideas for app designs to the community, both of which came out of last year's festival. The first was the result of a three-day challenge and the second that of a 10-day challenge. There is a third web page design challenge ready to go too.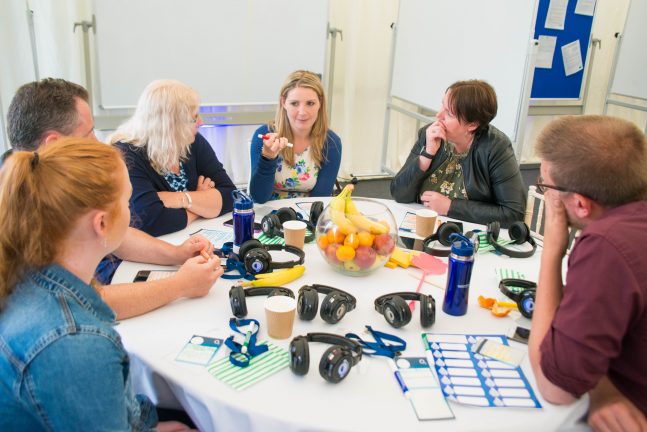 Rising temperatures around the United Kingdom following the snow and cold temperatures in March caused pipes to burst in many towns and cities, prompting the national water regulator Ofwat to publish a report on the firms that weren't adequately prepared to respond. What did these incidents highlight about the way companies today need to relate to their customer base?
I think it's fair to say the industry didn't come out of that looking great. We were one of three companies that did perform well, mostly because we dropped into incident mode early on. Many of our crews slept at treatment works, and our main priority was to keep the water flowing.
We now have the lowest interruption-to-supply of any major national water firm. We also have a well-designed network due to a lot of investment over the years, but also because we prioritise the continuity of supply. If we get notification of a burst pipe, we think about the customer first rather than the engineering aspect. I think that if you put the customer right at the top of your list of priorities, every day, all day, you won't go far wrong. For instance, we might valve off a burst pipe and reroute the supply so that everyone still has access to the water. That means we may not always be the first to fix the burst, but we will maintain continuity of access.
The festival is in its second year in 2018 and has already doubled in size. Where can it go from here?
I don't 100 percent know the answer to that. We can't increase much beyond this capacity. If we did, I think we'd drown in the ideas that came out of it. Since we've doubled the number of sprints, we're looking more at acceleration of things we're already doing, rather than whole new ideas. Digital Twin, a sprint for which Newcastle University is the chosen accelerator, has attracted 50 people. We have initiatives that are very early-stage and which could go through a normal project life cycle, but we can shortcut that process by having multiple partners work on it. In fact, I think we can shave off about a year's work and fit it into the space of a week. It takes smart people with varied opinions to do that.
We started looking at the idea of digital twins, which has many definitions, as a digital representation of a network. It gives you a 3D graphical picture of your network with which to overlay with your operational data. The definition stops there for most people, but we also see it as a way to simulate and leverage large cloud computing power. That's the game changer for us. We're working with a gaming organisation, Improbable, which is very good at 3D graphics, but also at simulating a multiplicity of events. In their world, that called multi-player gaming. For us, it translates to a power cut which leads to an outage of a mobile cell tower while a storm is incoming. We think we can use Digital Twin to assess how our assets will perform over a ten-year period under such risk factors. Some of these initiatives have an ongoing life, and I can imagine this will be one of them.