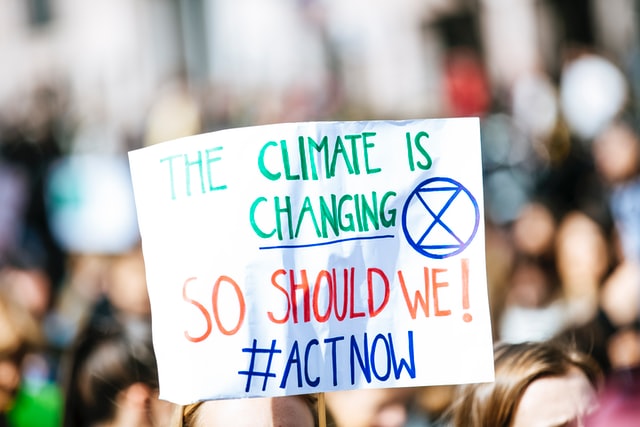 Bristol, Miami, Cape Town, Buenos Aires, and Auckland are among the cities on the 2020 'A List' compiled by global environmental non-profit CDP.
The 88 cities on the 2020 CDP Cities A List have received the highest rating for their efforts to reduce greenhouse gas (GHG) emissions and build resilience to the impacts of climate change.
The list is based on environmental data disclosed by 591 cities through the CDP-ICLEI Unified Reporting System during 2020. Cities are scored 'A' to 'D' – based on the completeness and quality of their data, and the level of action taken.To score an A, a city must disclose publicly and have a city-wide emissions inventory, have set an emissions reduction target, and published a climate action plan. It must also complete a climate risk and vulnerability assessment and have completed a climate adaptation plan to demonstrate how it will tackle climate hazards now and, in the future.
Paris Agreement progress
This year's A List comes almost five years since the signing of the Paris Agreement in 2015. Only 61 percent of cities on this year's A List (54 out of 88) disclosed their environmental data through CDP in 2015, and five years ago, half of the cities on the 2020 A list did not report Greenhouse gas (GHG) emissions reduction targets. Today, they all report targets and 38 percent aim to reach net-zero emissions by 2050 or earlier.
All the A List cities have also made progress on building resilience to climate change through reporting plans to adapt to climate impacts. In 2015, only 30 percent were reporting such plans.
​This year, however, the number of A List cities has dropped from 105 since the 2019 edition, and the number of cities disclosing data has fallen from 850.
A spokesperson for CDP told Cities Today: "CDP believes that one of the factors for fewer cities making the A List is down to cities being among the hardest hit by the coronavirus pandemic, and devoting significant resource to the immediate demands of public health. However, the progress made by the cities that made the A List this year, representing a combined population of almost 125 million people, demonstrates that their environmental action and ambition is not slowing down despite the current health crisis."
They added: "At the same time, CDP Scoring has raised the bar on the 2020 scoring methodology in order to better align with the climate emergency we are facing. This means that the criteria to receive a score in Leadership has been tightened to highlight the most ambitious climate action. Although the 2020 methodology is a continuity of the 2019 methodology, these modifications may affect cities' scores."
Further, despite the coronavirus pandemic, 34 percent of cities are new to this year's A List. These include Newcastle (United Kingdom), Louisville KY (USA), Firenze, (Italy), and Municipalidad de Peñalolén (Chile).
Renewables
The USA has the highest number (25) of cities on the A List. Twenty-six cities on this year's list are working to be powered by 100 percent renewables by 2050 or earlier. Eight cities, including Copenhagen, Stockholm and San Francisco, have achieved 50 percent or more of their target.
Kyra Appleby, Global Director of Cities, States and Regions at CDP, said: "We commend the 88 cities on the CDP Cities A List for their transparency and action to build resilience against climate change and cut emissions. They are building resilient, healthy, and prosperous places to live and work while reinforcing their commitment to the Paris Agreement."
"However, the science is clear – we categorically must halve global emissions by 2030 and achieve net-zero by 2050 to limit the impacts of the climate crisis. The world is still in the midst of a public health crisis, but environmental action cannot slow down. The cities on the 2020 A list demonstrate resilience and ambition, and we congratulate them for their leadership in tackling climate change."
CDP urges more cities to set science-based targets to rapidly cut emissions in line with limiting global temperature rise to 1.5 °C.
Image: Markus Spiske on Unsplash