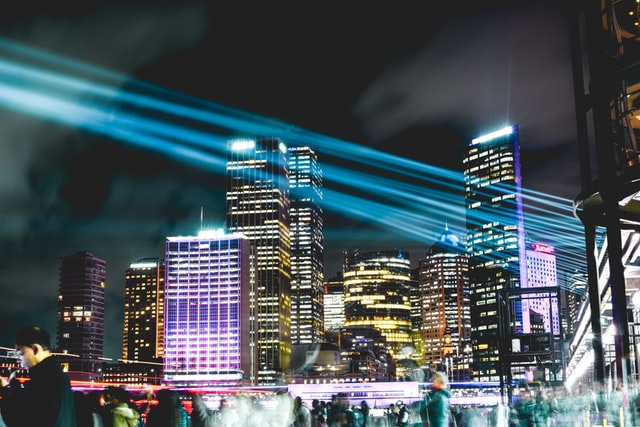 Thirty-six cities across 22 countries, including Barcelona, London, Mexico and Melbourne, will be the first to adopt a new global policy roadmap which aims to help them ensure technology is deployed responsibly.
Developed by the G20 Global Smart Cities Alliance, which launched last year and is led by the World Economic Forum (WEF), the roadmap includes policies for privacy protection, equitable broadband coverage, accountability for cybersecurity, increased openness of city data, and better accessibility to digital city services for disabled and elderly people.
The announcement comes at a time when cities are under pressure to do more with less, and faster than ever, as they are at the forefront of the COVID-19 response and recovery effort.
Data and technology are an important part of this but there are concerns that many cities don't yet have adequate tools to make quick, multi-faceted decisions about the deployment of complex technology.
Avoiding pitfalls
Although some cities are beginning to put more holistic technology governance policies in place, the majority don't have the resources and capacity to think through all of the "enormous complexity" that comes with rolling out smart city technologies, Jeff Merritt, Head of the Internet of Things and Urban Transformation, World Economic Forum, said, speaking at the Smart City Live 2020 event yesterday. He said the range of decisions, from privacy and interoperability to data ownership, can leave public servants feeling they are navigating "a field of landmines". This can see them deciding to take "a gamble" or being stalled altogether.
The WEF initiative aims to provide a global framework to address this, including processes and regulations.
"This roadmap is not about theoretical ideas and pipe dreams, it is built on practical, real-world policies from leading cities around the globe," said Merritt. "City governments are on the frontline of a global crisis and need to be able to act quickly and decisively to curtail this pandemic and set course for their economic recovery. Technology is an essential tool in this fight but governments cannot risk falling into the usual traps related to privacy, security and vendor lock-in."
Through the Alliance, experts from government, private-sector partners and civil society have analysed and compiled approaches from around the world to identify model policies for successful, ethical smart cities. These will be added to over time.
The 36 "pioneer cities" which are kicking off the effort will collaborate with the Alliance to evaluate and enhance their policies.
Participating cities are: Apeldoorn, Barcelona, Belfast, Bengaluru, Bilbao, Bogotá, Brasilia, Buenos Aires, Chattanooga, Cordoba, Daegu, Dubai, eThekwini (Durban), Faridabad, Gaziantep, Hamamatsu, Hyderabad, Indore, Istanbul, Kaga, Kakogawa, Kampala, Karlsruhe, Leeds, Lisbon, London, Maebashi, Manila, Medellín, Melbourne, Mexico City, Milan, Moscow, Newcastle (Australia), San José and Toronto. More cities are invited to join.
Trust
London's Chief Digital Officer, Theo Blackwell, said "We need to work together to realise the potential of data to solve city challenges by putting it in the hands of those who can make a difference. But we also need to do it in a way that is safe, ethical and responsible. London is proud to join this global initiative as a pioneer city to promote the adoption of ethical smart city policies."
Dr. Frank Mentrup, Mayor of Karlsruhe, commented: "The G20 Global Smart Cities Alliance offers a unique opportunity to develop common ethical standards, foster digital sovereignty and therefore create and build a new resilient 'trust infrastructure for cities and citizens', as trust is going to become one of the most important and most vulnerable resources of our future."