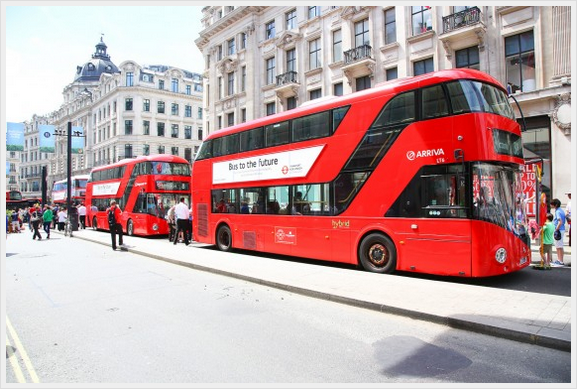 Transport for London (TfL) has begun a trial of free WiFi on two buses operating in the capital, enabling passengers to keep in touch through email and social media, browse the Internet and even complete their weekly grocery shop. The trial will see WiFi technology installed on a route 12 bus, operating between Dulwich and Oxford Circus, and a route RV1 bus, which operates between Covent Garden and Tower Hill.
"Innovation is a key theme of the Year of the Bus and we have worked with our suppliers to find new and innovative ways to further improve the experience of our passengers," said Simon Reed, TfL's Head of Technical Services Group. "These trials will establish whether this technology provides genuine benefits to people on the move."
It is hoped that if the trial is successful that sponsors would be found to enable it to be rolled out to further buses. This trial is just one of a number of innovations developed to improve the experience for bus passengers that have been developed during the Year of Bus, which celebrates the vital contribution London's bus network makes to the life and economy of the city and the UK as a whole.
In addition to the WiFi trial, TfL has also begun to trial two further new ideas that were recently previewed at the Year of the Bus Regent Street cavalcade.
The first aims to remove the uncertainty on whether a seat is available on the upper deck of a bus. The new technology, which analyses information from the onboard CCTV system, displays seat availability on a screen at the base of the stairs. It enables passengers to make an informed choice on whether to use the upper deck and may reduce crowding on the lower deck of the bus.
"London buses have always led the way with new technology on its network, benefiting the millions of passengers who make the most of the extensive network every day," said Reed.
In a bid to help passengers feel better informed about their journey, the last piece of new technology to be trialled are new passenger information screens. These are displayed prominently on the bus and provide passengers with real time progress on a localised map. The screens also provide details of the previous bus stop as well as the next stops along with the anticipated time of arrival, together with details of nearby transport interchanges.