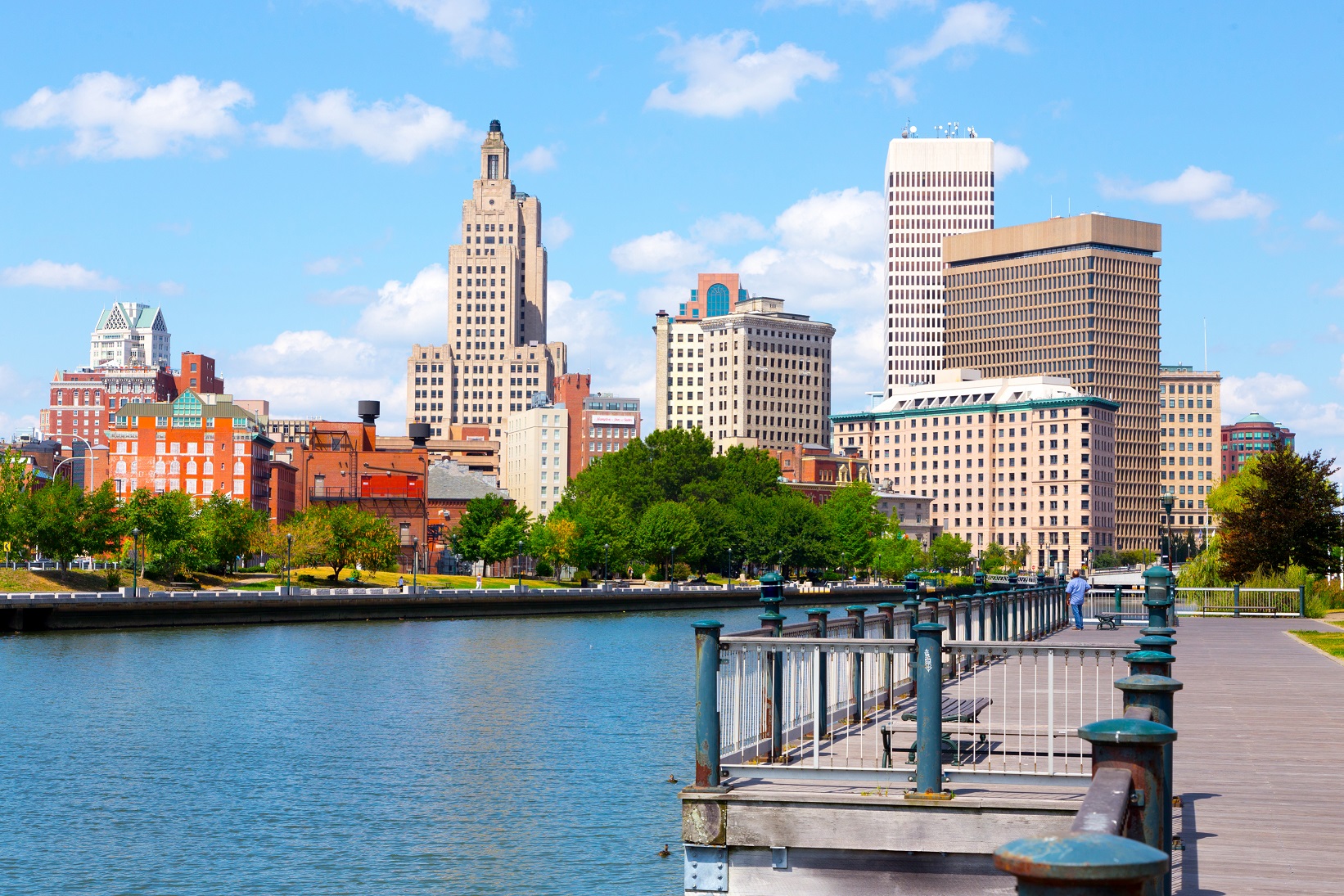 Interview with Alex Ellis, Principal Planner, City of Providence, Rhode Island
About Providence
Providence is the capital and most populous city of the US state of Rhode Island and is one of the oldest cities in the United States. The Providence city limits enclose a small geographical region with a total area of 53 square kilometres. The main campuses of five of Rhode Island's colleges and universities are located in Providence (city proper).
Challenge
The City of Providence was challenged with finding a way to manage their scooter programme efficiently. They lacked capacity to manually spot-check compliance and juggled disparate data sources, and they struggled without a tool to perform important data analysis to drive valuable insights.
Solution
Providence partnered with Remix to leverage their shared mobility platform, enabling one single source of truth for scooter data. This gave them the ability to derive actionable insights to drive better regulation for the public good.
Results
Enabled better regulation and policy enforcement to uphold the public interest
Streamlined communications with providers
Increased valuable data insights
Gained efficiencies on data collection process to reallocate time towards strategic conversations
What were the challenges you faced prior to having new technology to manage your shared mobility program?
We launched our micro-mobility programme with our bicycle share programme in September 2018 and our scooter pilot programme in October 2018. We required robust data from the providers in order to manage a successful programme. We would check provider dashboards and spot-check their apps, but we did not have the internal IT capacity to create our own dashboards to process Mobility Data Specifications (MDS). We were looking for partners to help us with that important component while we continued to use as much best practice guidance as possible. We needed one holistic and accurate source of data.
Why did you select Remix?
A significant decision factor in choosing Remix was their reputation in the industry, as well as their polished user interface and the abundance of features offered by the mobility platform.
How is technology allowing you to better regulate your shared mobility programme?
Remix allows us to use quantitative metrics to hold mobility providers accountable. For example, we prohibit scooters being available for rentals after dark. Remix has been invaluable in identifying the times of day that trips are beginning and the percentage of trips that occurred after dark. This is critical for compliance. Without the ability to query a provider's MDS feeds, we wouldn't be able to operate the same programme that we have today.
In addition, we have built into our programme an on-going, bi-monthly evaluation on quantitative metrics, and we'll be pulling data from Remix for those evaluations.
What additional benefits are you seeing through usage of your shared mobility platform?
With Remix, we've been able to reduce the amount of back-and-forth communications with providers due to the easy access to data in one streamlined place. Moreover, we simply wouldn't have as many data insights without the Remix tool.
Remix also allows a small city like Providence to have a programme on the same level of sophistication as a big city.
When we speak with other smaller cities, they often comment that they don't have certain data points that we have access to.
In addition, we derive a lot of value from Remix's team of policy experts. They have connections in the industry that we're able to leverage, and they open doors to opportunities that we otherwise might not have such as speaking on an expert panel on Capitol Hill, in Washington DC about mobility data.
In short, we would have a fundamentally different programme today if we didn't have Remix.
Brought to you by:

About this Content