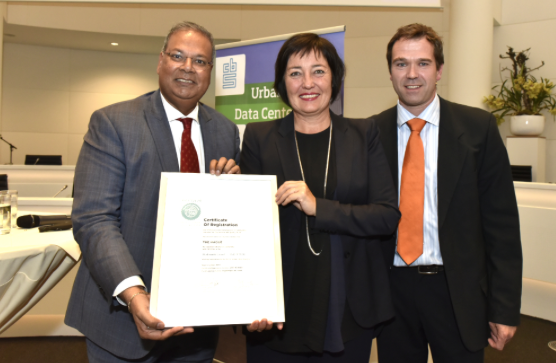 The Hague is the latest city to join the World Council on City Data (WCCD), a global network of data-driven cities.
The WCCD uses standardised metrics to find innovative solutions to shared challenges. The Hague's membership will assist the city to compare best practices with others.
Speaking from Toronto, WCCD President and CEO, Dr Patricia McCarney, officially welcomed The Hague to the network.
"As the World Council on City Data continues to build a network of cities committed to high calibre data across the globe, we are particularly proud to welcome The Hague to the global network of cities and to present The Hague with WCCD ISO 37120 platinum certification," she said.
The Hague's ISO 37120 data is now viewable on the WCCD Open City Data Portal which allows for local, national and international comparisons.
"This certification is very important for us," said Rabin Baldewsingh, Vice Mayor. "Of course, we already work with a lot of data, to improve our local policies in order to benefit our inhabitants. This is recognition in accordance with international standards. It demonstrates that we are an innovative city, working on improving our services and the wellbeing of the city. With this certificate, we have the tools to develop ourselves and work together on this with other cities, all over the world."
The WCCD ISO 37120 certification comprises 100 indicators around 17 themes on city sustainability and quality of life. Cities are certified based on the recommendation of an independent third-party verifier who reviews the city data; ensuring conformity with the definition and methodologies of ISO 37120.
The Hague is the sixth city to receive ISO 37120 certification in The Netherlands, joining a global network of over 50 cities worldwide.