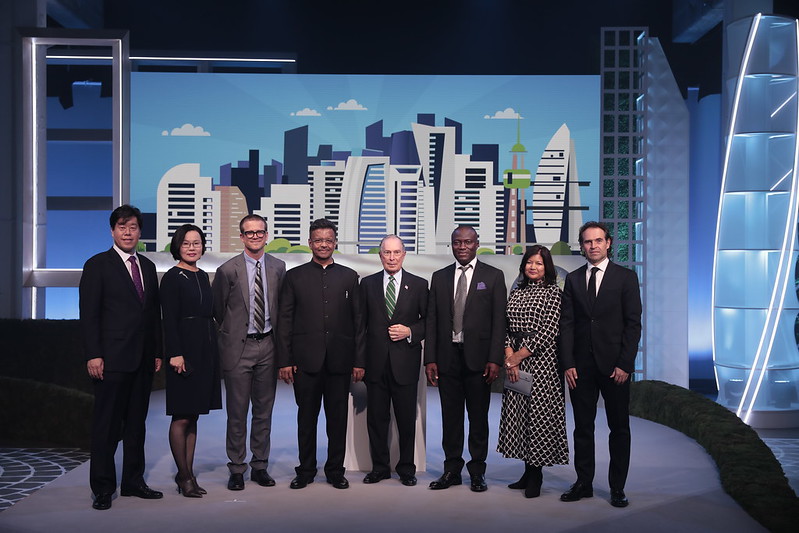 San Francisco's renewable energy programme, CleanPowerSF, was one of seven winners at the C40 Cities Bloomberg Philanthropies Awards, which took place on the sidelines of the C40 World Mayors Summit in Copenhagen last week.
The awards recognise cities across the world that have taken significant action to address climate change issues.
CleanPowerSF, which was established in 2016, gives San Francisco residents and businesses the option to purchase their electricity from renewable and low-carbon sources of energy at competitive rates.
It forms a key part of the city's plan to reduce greenhouse gas emissions to 40 percent of 1990 levels by 2025, and to have 100 percent renewable energy by 2030.
London Breed, Mayor of San Francisco, said: "When I first helped to launch CleanPowerSF, I knew it had the potential to make a transformative change for this city, and we are already seeing significant reductions in emission levels and are well on our way to meeting our climate action goals. We are honoured to be recognised for our efforts."
To date, the city has reduced greenhouse gas emissions to 36 percent of 1990 levels.
In July it released its 'Electric Vehicle Roadmap' which included measures to raise public awareness of electric mobility; incentives for zero-emission vehicles; the development of charging infrastructure; a focus on grid integration of renewable energy and EV charging capacity; and advocating for emission-free technology in emerging mobility options.
Other winning projects at the awards included: London's Ultra-Low Emission Zone; Seoul's solar power programme; Guangzhou's bus electrification scheme; Medellin's urban biodiversity programme; Accra's waste collection integration and Kolkata's bus and ferry electrification plan.
Park Won-soon, Mayor of Seoul, said that the award will help push the city to scale up its ambitious energy and climate actions.
"We not only engage citizens in renewable energy generation, but also create green jobs along the way and support the energy poor to increase social equity," he said.
Out of 100 city projects initially considered, 26 were shortlisted as finalists in seven categories (resilience, green mobility, renewable energy, engaged citizens, clean air, transformative change, green technologies).
Speaking at the awards, Michael Bloomberg, C40 Board President and UN Secretary-General's Special Envoy for Climate Action said that from the summit has shown that "progress really is possible".
"These awards are about honouring the leaders who are summoning the power of cities, overcoming obstacles and saving lives and the planet, one climate action at a time."