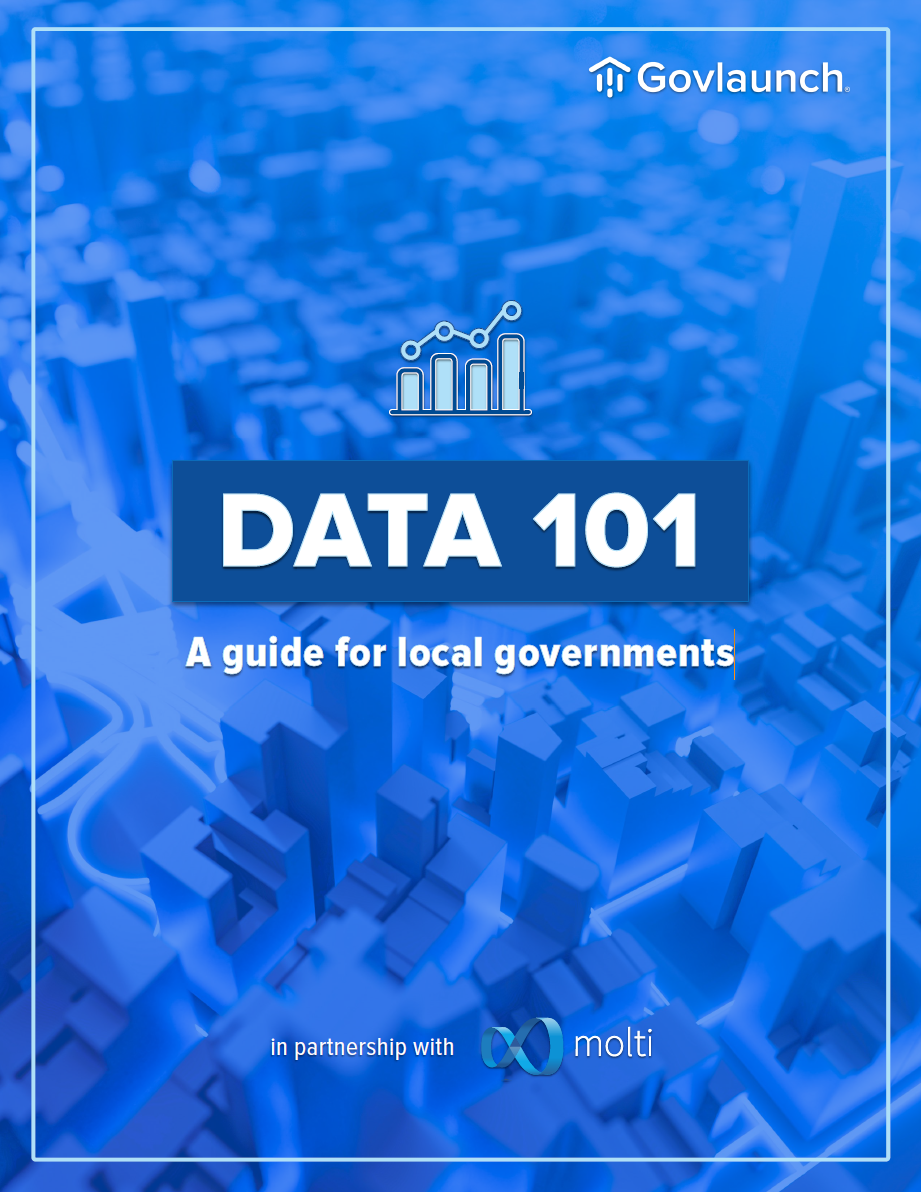 Data 101 – A guide for local governments
This guide has been produced by Govlaunch with content inspired by the Govlaunch community and with support from molti.com – a flexible business process management platform enabling better collaboration across stakeholders.
To supplement this free resource, the Govlaunch Podcast is interviewing local government innovators from communities of all sizes to talk about their approach to data, what tools they are leveraging and important considerations for other local governments seeking a strong vendor partner.
You can subscribe wherever you get your podcasts or follow the Govlaunch Podcast here.