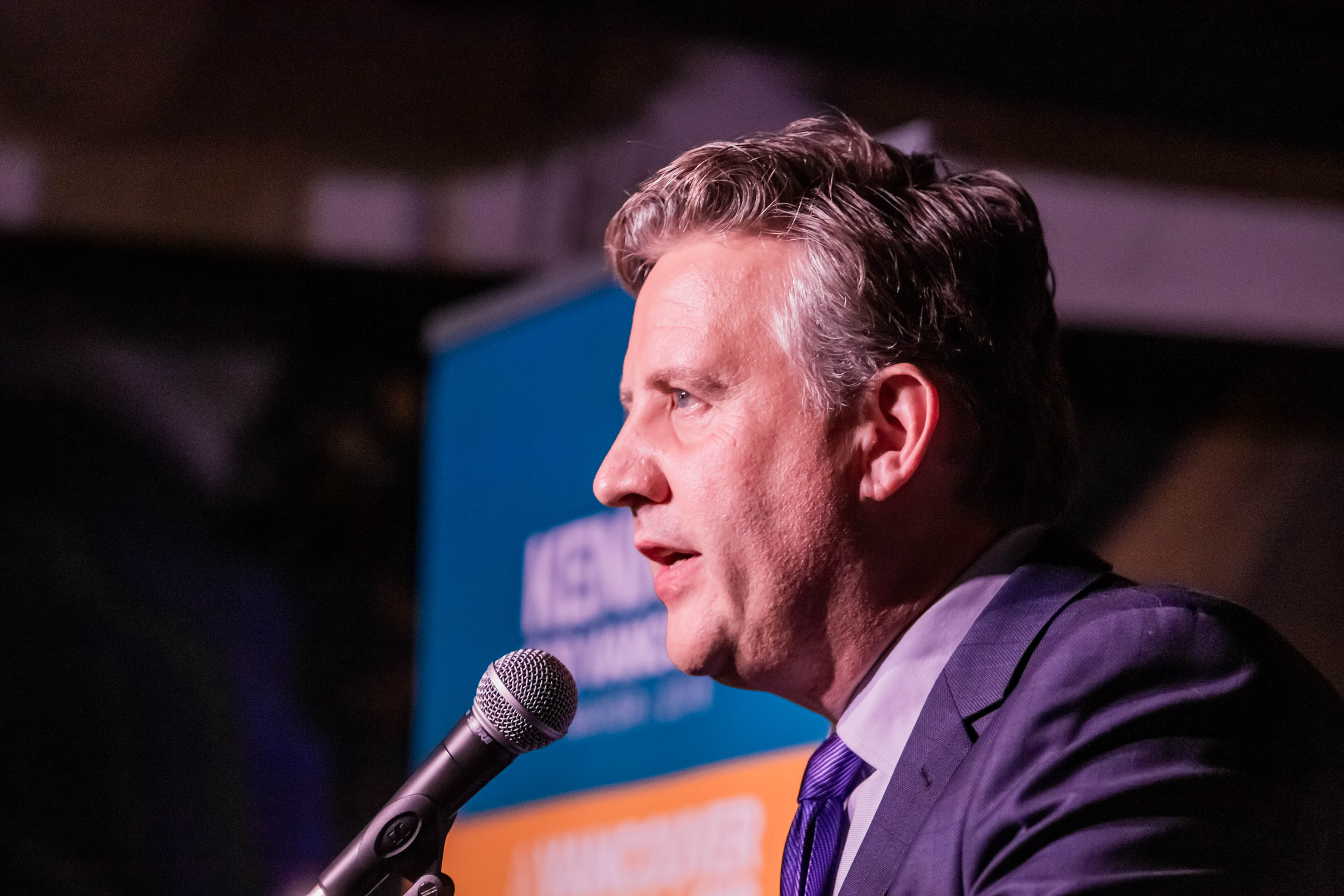 What was your first job?
I was a bus-boy at age 15 at a lobster restaurant in rural Nova Scotia.
Why did you become mayor?
I wanted to bring my experience in Ottawa home and help tackle Vancouver's affordable housing crisis.
What is your favourite part of the job?
Solving big problems, fixing things that aren't supposed to be fixable. Local government is the closest to the ground and in a lot of ways has the most impact on people's lives.
What has been your biggest success?
Building regional relationships with neighbouring cities and working with local First Nations.
What has been your biggest setback?
I've only been mayor for six months, so it's hard to say. But the issues we're working on are tough.
What surprises you most in this day and age?
We're living in an era of unprecedented connection when it comes to the Internet and social media, but despite that, people aren't talking to each other anymore.
What are you reading right now?
Open, The Progressive Case for Free Trade, Immigration, and Global Capital by Kimberly Clausing.
Are you an early bird or a night owl?
Both, which is pretty unfortunate! I like to get up early to get caught up on the news. And ever since my days playing in a rock band I've liked spending my nights taking in music and art.
Who is your hero or inspiration?
Jack Layton. He was the most successful anyone has ever been at connecting Canadians to the idea of a progressive future and kept working even when he knew he was sick.
What was your last overseas trip as mayor?
I've never had one. I have a great deal of work to do in Vancouver, so any trip would need to be absolutely essential for me to decide to go.
Who is the most interesting person you have met or worked with since becoming mayor?
Dr Christy Sutherland who works in Vancouver's Downtown Eastside leading some of the most cutting-edge overdose prevention programmes in the world.
What's one thing your colleagues wouldn't ordinarily know about you?
That I love speed-metal. Motorhead is my favourite band.
Favourite place in your city and why?
Spanish Banks, a beach in Vancouver. When the tide is out you can walk for hours.
What advice would you give to the first time visitor to your city?
Get out on a paddle board, kayak or boat and see the city from the water. When you're done, have sushi for dinner and then head out for some craft beer.
---
CITY, COUNTRY OF BIRTH: Wolfville, Nova Scotia
STUDIES: Master's in Politics and Policy, Simon Fraser University. Ph.D. in World Cities, London School of Economics
DATE ELECTED MAYOR: 20 October 2018
PREVIOUS EMPLOYMENT: Member of Parliament