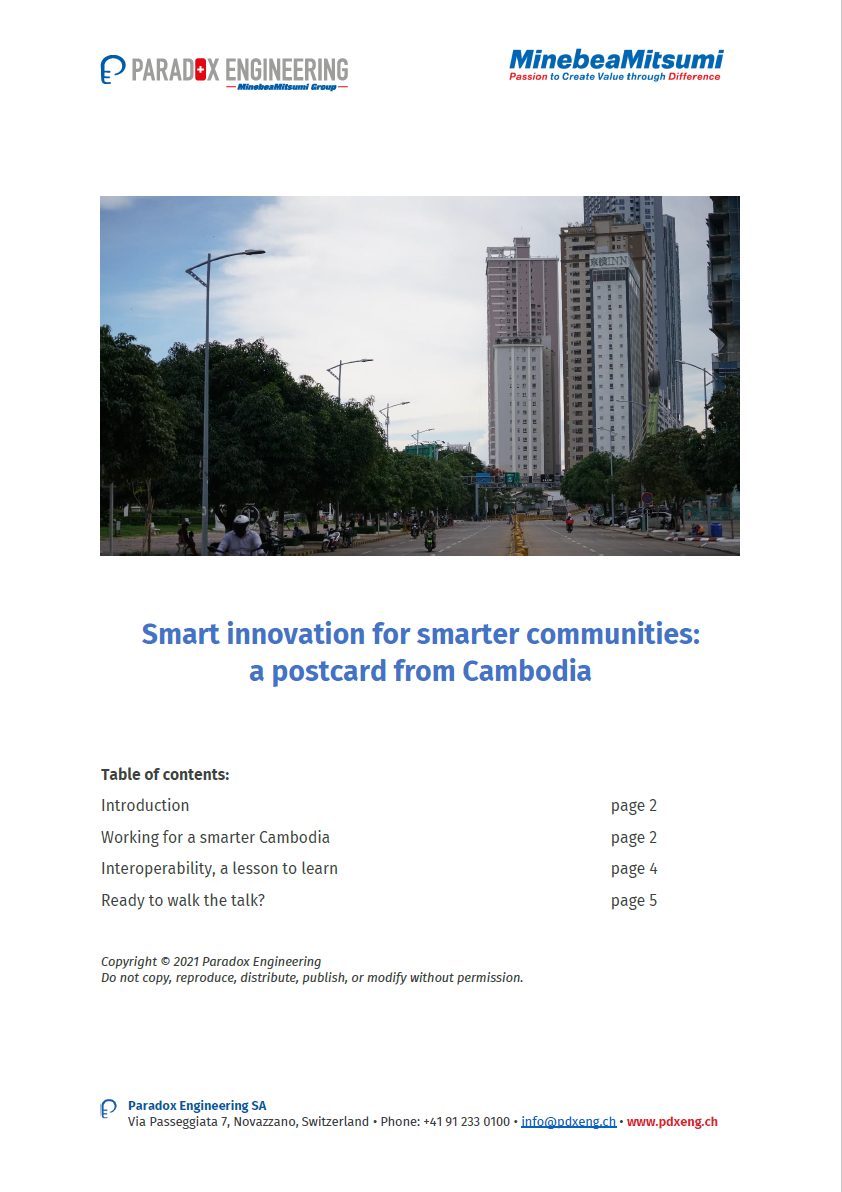 Download as PDF
Local governments are increasingly challenged to favour urban development and quality of life while sitting at the convergence of three global megatrends: climate change, urbanisation, and globalisation.
Moving towards enhanced sustainability and carbon-neutrality, cities should explore any possible path to reduce energy consumption and GHG emissions. Street lighting is one of the first public services to come under scrutiny.
Advantages of smart lighting are very well known – most notably savings on power consumption and also operational costs, when connected to a sentient IoT network.
Streetlights can turn into a canvas for urban innovation, improving not only sustainability and efficiency, but creating opportunities for mobility, public safety, tourism, and overall quality of life.
A valuable example comes from the Kingdom of Cambodia.