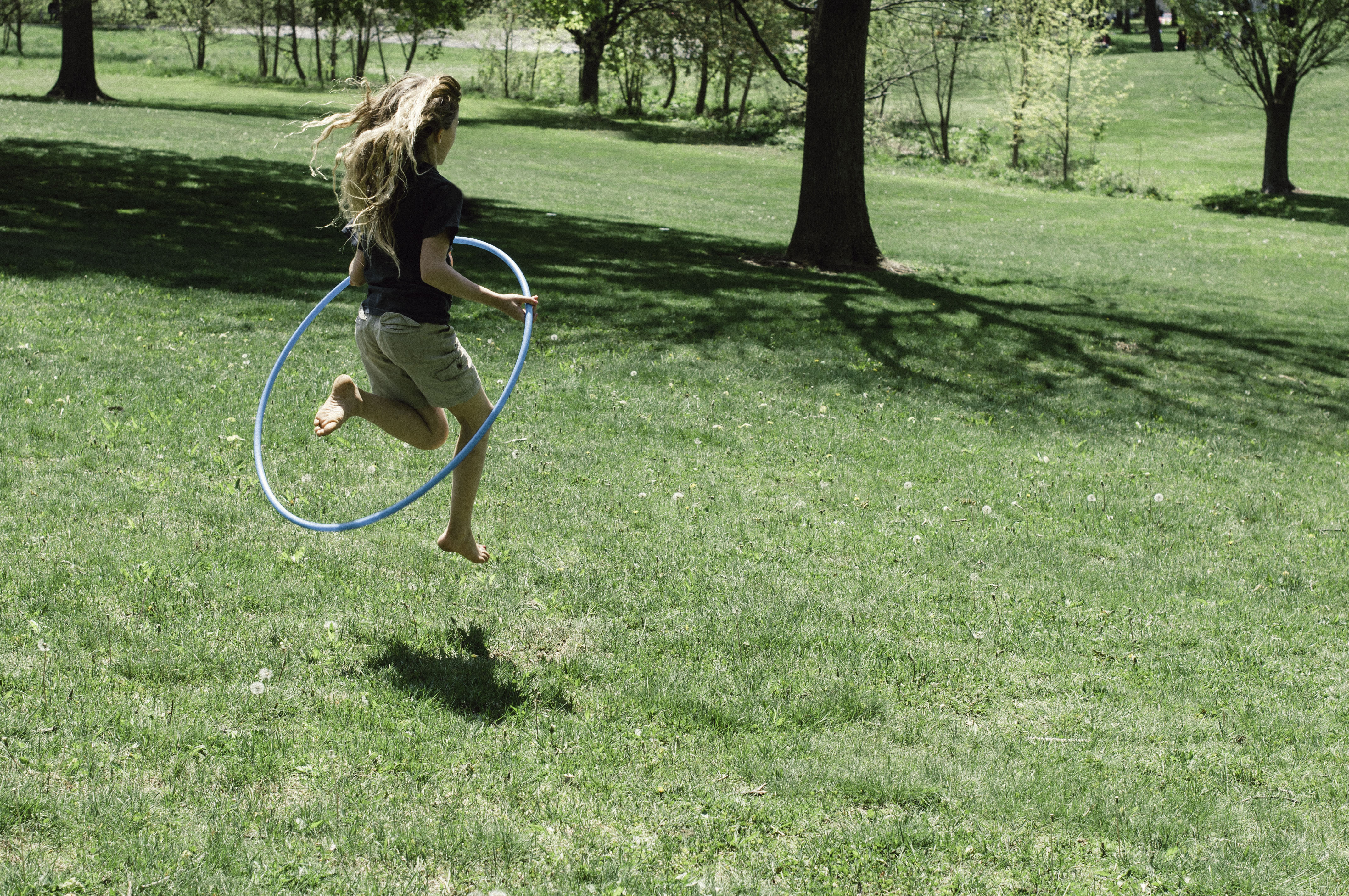 By Marc Jadoul, Market Development Director, Internet of Things, Nokia
Technology empowers cities to respond quickly to demographic and economic shifts, and smarter infrastructure and applications enriches people's lives. At Nokia, we believe that only responsive, flexible ICT that works for humanity will make smart cities really 'smart, safe and sustainable'.
Cities are deploying smart, safe, and sustainable applications
Already today, municipalities around the globe are deploying a broad variety of innovative services and applications to streamline their own operations and to change the urban experience for city dwellers and travellers. A Nokia-sponsored report, The Smart City Playbook by Machina Research, groups smart city applications and activities under the headings Smart, Safe, and Sustainable the first combination to 'S'ucceed in the city transformation journey.
Smart applies to applications that aim to improve the quality of life for citizens, bolstering innovation, social and economic development, and making cities more attractive places to live, visit and do business.
Safe describes applications aimed at helping to prevent, or minimise the risks and impact of, adverse events including crime, accidents, environmental pollution and natural disasters.
Sustainable addresses applications intended to reduce the environmental impact (especially energy consumption and carbon emissions) of the municipality's own operations and the activities of business which operate within its jurisdiction and citizens who live there. On the other hand, sustainability means also selecting the right business model to fund, invest and cost-efficiently manage the innovations for now and the future.
The need for a shared, secure, and scalable infrastructure
Smart cities are built on smart networks and smart platforms. The technology choices that governments and city councils make today are creating the foundation for how our cities will operate tomorrow. And, although most implementations differ primarily in their emphasis on a few key domains, all point to the use of connectivity infrastructure and IoT platforms to address the respective challenges and opportunities.
Nokia is a global leader in the technologies that connect people and things. With state-of-the-art software, hardware, and services for any type of network, we are uniquely positioned to help smart cities deliver on the promise of 5G, gigabit networking, the cloud, and the Internet of Things (based upon LPWAN sensor networks.) We equip them with the network, the platform and the ecosystem to improve the quality of life of their citizens, foster their economic growth, create opportunities for new development and infrastructure renewal, and support eco-sustainability initiatives.
With our smart city solution, we address three key implementation and deployment concerns that are the last combination of 's' for a self-assured metropolis, well settled into our new millennium:
Shared: a smart city is a complex ecosystem with many stakeholders. In order to maximise synergies and minimise costs, it is important that city administration services can share reliable wireless and wireline IP broadband network infrastructure, applications and data over a single IP infrastructure, that application and service providers have access to a 'horizontal' city platform with common set of capabilities, and that residents have ubiquitous and real time access to applications, anytime and everywhere.
Secure: in a world where cybersecurity and data privacy are high on the agenda, endpoint and data protection, device management, authentication and authorisation, traffic profiling and encryption are key points on both governments' and citizens' checklists. And, just like scalability, true security can only be achieved when possible threats are taken into consideration upfront.
Scalable: we believe that many smart city initiatives will start small, but grow fast, and scale big. As such, the time is now for anticipating a massive take-up of sensor devices and applications, as well as a massive growth in data and network traffic. This can only be achieved through a city ICT infrastructure that is scalable by design.
Nokia's smart, safe and sustainable city framework
The above three design principles apply to the different layers of the Nokia smart city framework:
City-wide connectivity to provide both fixed and mobile access to connect all people, devices, machines and sensors;
A city-wide network, a single converged IP-based network for operational efficiency and lower costs;
A city cloud with a virtualised software-defined network to flexibly connect sites, people and applications quickly and securely;
A city IoT platform to manage sensors and devices and collect, analyse and expose data to third-party applications;
City applications developed within an innovation ecosystem of trusted partners.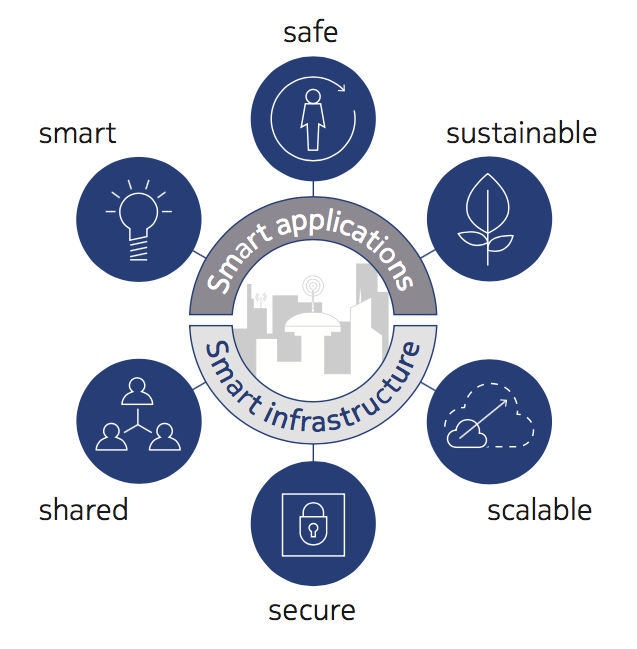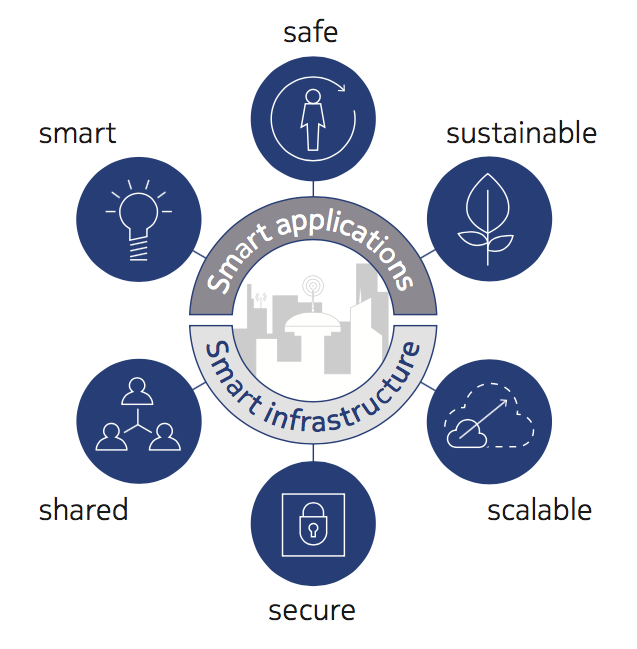 At Nokia, we strongly believe that the six s's hold the keys to smart city success. Our smart city framework with a horizontally layered architecture is designed to enable smart, safe and sustainable city applications to be rapidly created, deployed, integrated and managed.
Working with an open ecosystem of more than 300 partners, including technology vendors, application developers, service providers, system integrators, utility companies, and research institutions, Nokia continuously explores new systems, applications, content, devices and services.
As such, we are uniquely positioned to help governments, communications service providers and large enterprises deliver on the promise of smart cities. Already today, we help cities around the globe, like Chattanooga (US), Dubai (United Arab Emirates), Jeddah (Saudi Arabia), Cape Town (South Africa), Auckland (New Zealand), and Bristol (UK) to build a more effective shared network infrastructure, provide secure connectivity, and deploy scalable IoT services–serving the needs of the CIO and the city agencies, while addressing the smart aspirations of the city council.
To know more about Nokia's solution, visit our smart city website at nokia.ly/smartcity. We also invite you to access our webinar with Machina Research in which we present the findings of the report, based on 22 cities around the world.
About this Content