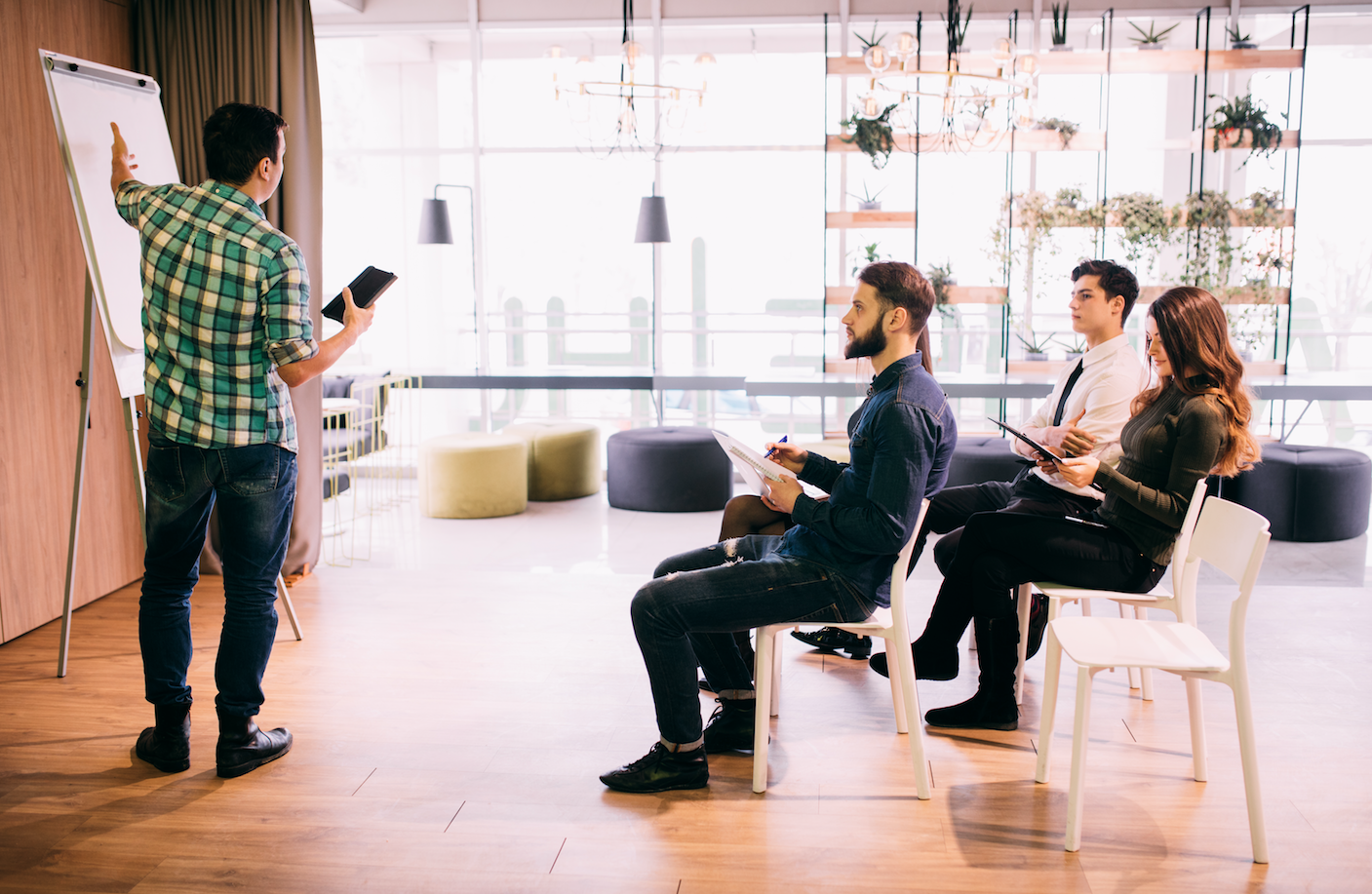 Photo: Screen-Shot-2018-07-30-at-14.53.13
How best to implement smart procurement practices
30 July 2018
by Jonathan Andrews
Many cities are struggling to implement smart procurement practices, but a new report published by the European Commission provides valuable guidance on how to proceed. By Jack Aldane
On 15 May 2018, the European Commission released a paper entitled Guidance on Innovation Procurement, which builds a business case for public buyers seeking better ways to contract with urban solutions providers.
Procurement has long been considered anathema to innovation. Only in recent years has best practice theory shifted from the traditional model of selling widgets to servicing cities' complex needs. Such needs are often interpreted through the catch-all SMAC (social, mobile, analytics and cloud), for which vendors increasingly supply regular services rather than goods. Recently, it is this shift that has produced the concept of procurement 'as a service', rather than merely as products purchased.
Public buyers are under increasing pressure to spend budgets wisely. While forward-thinking strategies can help stretch limited resources over multiple competing targets, inter-connectivity empowers an informed public to probe deeper into exactly how much of their taxes are being spent and to what end. Social and environmental standards are also included in peoples' assessment of overall cost-efficiency. In order to deliver on what the public wants, it is the buying method, not just the receipt of purchase, for which cities are accountable.
"I see a trend of pilot-to-procurement, where cities know what challenge they need to solve, and vendors are willing to offer 'try before you buy' test runs so that both parties end up with a satisfactory result," says David Graham, San Diego's Deputy Chief Operating Officer for Smart and Sustainable Communities.
Traditionally, buyers will put out a tender in the form of a request for proposal document (RFP) to multiple specialised suppliers. These suppliers then bid to win the contract from the buyer to service a municipal department. The suppliers are often large multinationals that have the capacity to out-bid one another for high-end contracts. The process typically involves the biggest players jostling over price without further validation. Traditional tenders may produce effective results, although these all can too easily provide only a partial solution to the broader problem. Indeed, instead of hiring a large corporate, cities are increasingly drawn to building collaborative partnerships with smaller innovators through a dynamic process of risk-sharing, validation and cost-management. This is what is meant by innovation procurement.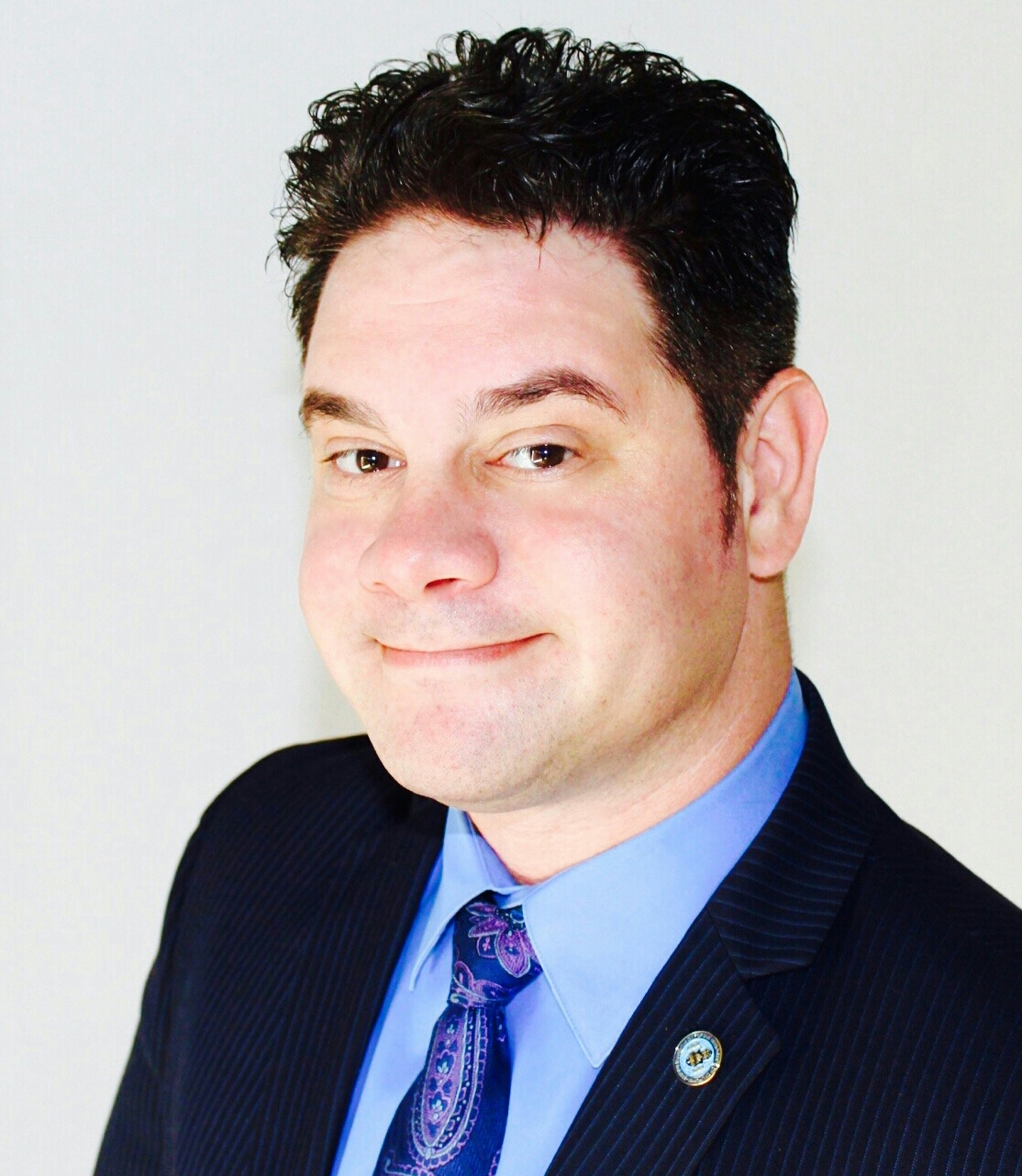 Innovation procurement
The thinking behind innovation procurement is summed up in the report by the motto: "Start small, scale up fast". This recommendation to "start from the bottom up" frames the innovative process as a one-step-at-a-time approach to urban challenges. This means taking action that gradually links up the adoption of performance-based contracts and pre-commercial procurement with innovative policy measures that prepare the market for SMEs.
Across Europe, only two to five percent of public procurement budgets go towards updating smart practices. This is well below the recommendations of the Scale Up Europe Manifesto, which plots a 49-point roadmap based on business insights from European start-up associations, and which sets minimum budgeting requirements for innovation at 20 percent. When appropriately funded, innovation procurement makes the process of buying research and development–as well as products and services–simpler.
The European Commission's guidance provides a plethora of examples of innovation procurement in action. The first of many contained within four chapters shows how Copenhagen achieved its environmental goals through street lighting.
The Danish capital is set to be carbon-neutral by 2025. To achieve this, the high-pressure sodium lamps used for its street lighting need to be replaced with LEDs. In 2017, the municipality made a €26 million investment to install the LED network, incorporating several criteria into its evaluation of each solution. According to the paper, 25 percent of the criteria was geared towards price, while another quarter hinged on performance and organisation. The solution itself made up 20 percent of the evaluation, and a final criterion based on energy and efficiency comprised 30 percent.
This competitive dialogue procedure meant that Copenhagen was able to reduce its energy consumption by 57 percent. It also reduced its carbon footprint and cut annual maintenance costs by €1.6 million.
Performance-based contracting
The criteria in this example correspond to a relatively new development in procurement strategy: performance-based contracting. While traditional tendering procedures use pricing mechanisms that reflect the reputation, tax histories and turnover of vendors, contracts that price in line with performance ensure that best results are delivered at a cost reflecting the quality of execution.
Bas Boorsma, Managing Director of The Academy for Smarter Communities, who spent 11 years with Cisco, says performance-based contracting means less taxpayer money is spent on items a city doesn't need, such as extraneous tech hardware.
"It means suppliers have an interest in innovating, partnering with the city and upgrading services while in operation for the entire duration of service agreement," he says.
Boorsma argues that to ensure smart practices in procurement, cities need to identify the types of public-private collaboration that constitute the strongest push for innovation. This requires municipalities to see procurement not as something to occasionally dip into, but as a process that serves as the facilitator and orchestrator of innovation solutions.
"I think it starts out with cities understanding their shifting roles in guaranteeing adequate services that are being brought to and managed in the city. The city is the party that sets the requirements, organising the playing field," he says.
Graham says performance-based contracts can be successful in some arenas, though may miss the mark in others.
"On both the government and vendor side, certainty is a must, so if the rules of the road aren't clear then no performance-based contract will be successful," he says.
These rules for EU cities are partially covered in the paper's look at how procurement practice influences policy, and vice versa.
Policy goals
As well as sourcing cutting-edge solutions, innovation procurement can lead to quicker attainment of policy goals for both local and national governments. Scotland's Procurement Reform Act of 2014 introduced what it called a 'sustainable procurement duty', which now gives SMEs better access to public buyers. Under the same act, public bodies are required to report on how their procurement practices deliver value for money. Scottish ministers are expected to report on the public procurement activity of more than 140 public bodies by the end of March 2019.
To return to its earlier motto, the guidance advises policymakers to focus their aims on specific themes, be they climate change or public health, before pairing them with projects that require small innovations. Projects that incorporate specific aims build public bodies' credibility, which prepares them for when bigger projects of scale demand even greater competence and ambition.
The Swedish Public Procurement Agency categorises innovation criteria for environmentally-focussed procurement based on three categories of technological progress. These categories, labelled Basic, Advanced and Spearhead, establish firm legislation by allowing the production of a legal document by relevant stakeholders based on an agreed criterion. This may then be used by each public buyer in tenders for their future purchases. The policy initiative has already reduced Sweden's dependence on nuclear energy by 15 percent.
As Graham mentions, pre-commercial procurement provides a convenient testbed for innovative solutions. Within Europe, pre-commercial procurement isn't subject to EU directives, which is what specifically allows city officials to experiment freely with pilot projects. The method has been available since 2007 but is being increasingly discussed as innovative practices become mainstream.
Jamie Cudden, Smart City Programme Manager at Dublin City Council, says that over 2016 and 2017 the city issued four challenge-based pre-commercial tenders through its Smart Dublin programme. This programme was designed to target start-ups and entrepreneurs to bring new ideas to address priority city challenges. The companies pitch for feasibility funding of €12,500 to develop their concepts with a further funding of up to €50,000 available to pilot, prototype and commercialise their solutions in Dublin. The initial challenges focused on how on cycling, illegal dumping, flood monitoring and wayfinding.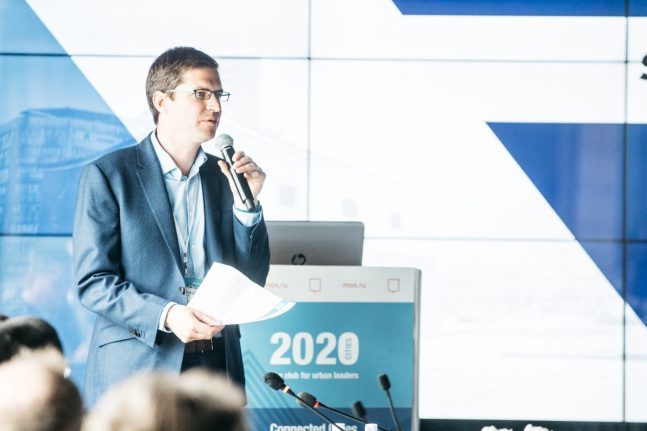 "To see that fresh thinking and the work between start-ups and staff was very refreshing," Cudden said. "It's an amazing process. We work with people who understand the problem, bring in innovators, bring them into networking events with big tech firms, and bring them into pitch sessions. It gets people very excited. The ecosystem is strong."
Based on the success of this programme Smart Dublin is now rolling out five new challenges to source new solutions to complex city challenges such as last mile delivery (in partnership with Belfast City) , mobility hubs, IOT connectivity, citizen engagement and bathing water quality. Cudden emphasised how this programme is transforming how the city sources new ideas to solve urban challenges while also creating new business and job creation opportunities for entrepreneurs. Over €1.5 million has been committed to this programme to date, with 23 companies (and more to come) currently testing and piloting new smart city products and services across Dublin.
According to Cudden, the most strikingly useful thing about pre-commercial procurement is that it identifies problems cities themselves never knew they had.
"When you ask them about smart IoT devices or predictive analytics, they would never have picked that problem. They would never have known that was even something they should look at," he says.
Public buyers share a lot of the benefits of the research sourced under this type of contract, which gives their collaborative economic operators access to the same benefits under market conditions. This means that intellectual property rights stay with the economic operators, but the buyer can use the research and development voluntarily and even license it to third parties if market terms are kept fair. Economic operators can also commercialise the solutions with other public buyers in other markets.
Pre-commercial procurement also attracts SMEs, because it allows them to get earlier customer feedback. In this way, the time-to-market period is shortened and punctuated with close-quarter interactions between buyers and suppliers, suppliers and their customers.
Opening doors
As the European Commission states towards the end of its paper, one of the main challenges to innovation procurement remains attracting innovators. Start-ups and SMEs lack strong track records and so come with all the risks of an unknown quantity. For the public buyer, the solution is to either adapt procedures to accommodate innovators or call in innovation brokers to bring the parties together.
Third-party brokers include Austria's Competence Centre on Procurement Innovation, a digital platform used by public buyers to research and match their needs to a supplier. The platform provides public buyers with suppliers' contact information, although brokers do not sell solutions directly to local governments.
Other barriers follow once meetings are brokered. SMEs that capture the attention of a buyer are often saddled with the requirement to provide certificates verifying their financial and legal status. New EU rules simplify these requirements so that certificates now need only be submitted if an SME is selected. This makes the process slightly less cumbersome, especially as financial capacity requirements often stipulate company turnover of several times the value of a contract. Such requirements neither guarantee innovation, nor let in innovators.
Another major inhibitor is payment structure. Last year, Paris introduced a SME-friendly payment scheme that compensated firms' shorter payment chains with early remuneration. The scheme managed to increase advance payments from five to 20 percent using small interim instalments.
Give the public what it needs
For public bodies to work smartly in procurement, it is crucial that they take the time to discover what it is they really need. Rather than replace old infrastructure with repetitive procedures, the guidance argues that public entities should usher in new solutions that have transformative benefits. This is what the Maltese government did in 2017, when it chose to migrate to cloud-based computing software instead of renewing its existing contract with a data storage provider.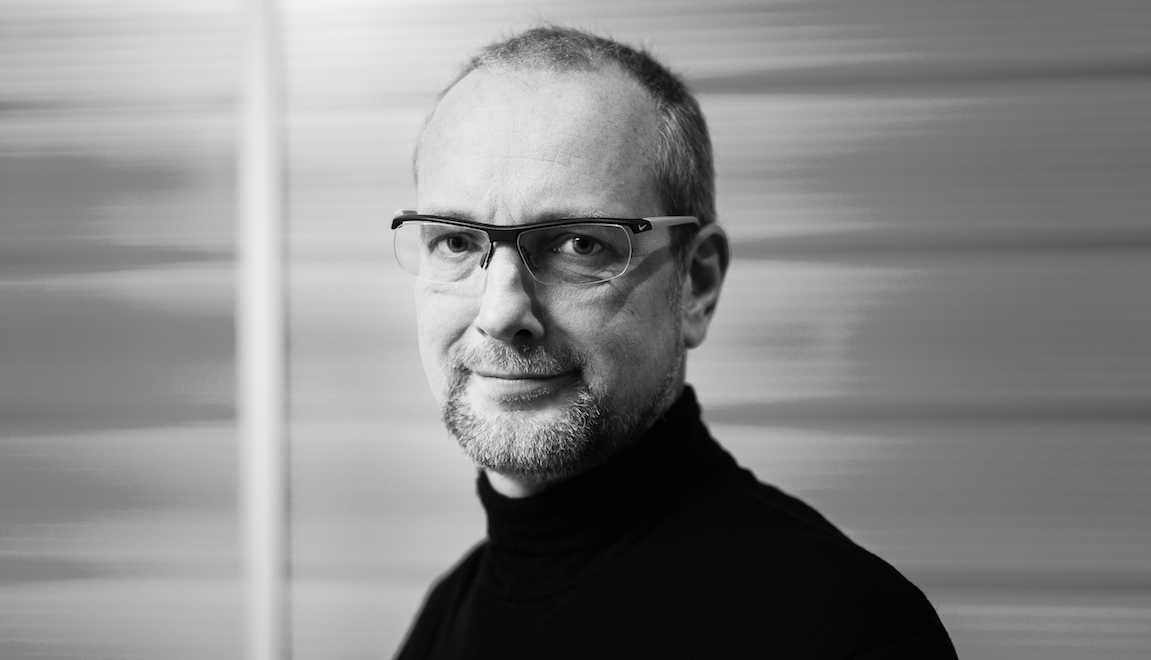 Innovation procurement still needs better-informed people on both sides of the public-private divide to properly respond to needs and solutions. "Many premises on both sides of the equation are in dire need of reexamination," says Boorsma. "Private sector looks at city hall all too often as the prime if not one and only buying centre. Plenty of public sector counterparts tango along in that dance rather than work in actual partnership."
This is what the Commission's guidance addresses very clearly. In the meantime, competitions, hackathons, idea markets and category innovation roadmaps are happening more and more.
According to Graham, these are ways for cities to answer key questions about serving communities while adding value to the process: What is the need? Who can best fill it? Will they test it out for free? Can cities turn this into fun?
"Fun and interesting is what captures the imagination of the public. We must ask what it is about what we're doing that will capture the mind of the public and solve the things they most care about."