When:
21st October 2019 – 24th October 2019
all-day
2019-10-21T00:00:00+08:00
2019-10-25T00:00:00+08:00
Where:
Marina Bay Sands
10 Bayfront Ave
Singapore 018956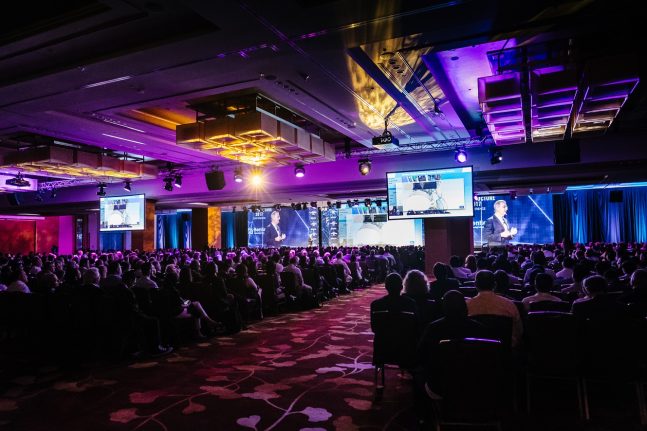 Join us at the Year in Infrastructure 2019 Conference in Singapore 21-24 October to see the future of infrastructure.
Monday, 21 October is Academies Day, featuring our six Digital Advancement Academies, focused on industry trends and best practices.
The Digital Advancement Academy guides learners through key factors in digitalization that formulate a better information management strategy, driven by outcome-based objectives, to help you realize better value from your assets.
Our Reality Modeling Academy focuses on data capture best practices and leveraging reality data in industry workflows to help engineers deliver faster and more optimal designs and owners to better inspect and maintain their assets.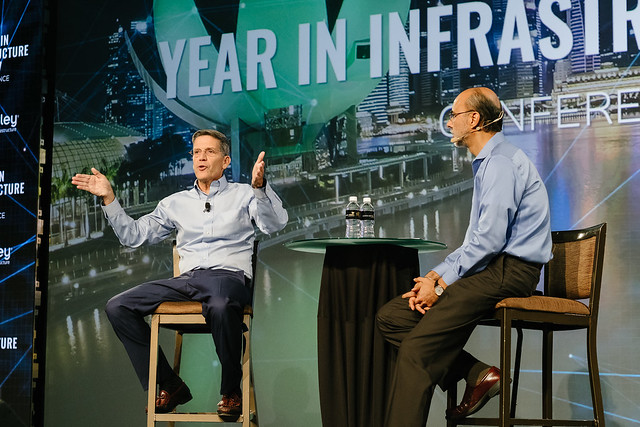 Tuesday, 22 October is ACCELERATE Day, where attendees experience firsthand the key capabilities of CONNECT Edition and get a sneak peek at our product roadmaps.
ContextCapture can quickly produce 3D models of existing conditions for infrastructure projects of all types, derived from simple photographs and/or point clouds.
Bentley OpenCities™ Planner is the ideal solution for digital cities, with its powerful 3D-rendering engine that can stream massive digital twins online.
Bentley OpenCities™ Map enables you to design your city-scale digital twins with engineering accuracy in a GIS repository, using photo realistic models.
Bentley OpenFlows™ uses dynamic modeling for complex, interconnected processes with urban, riverine, and coastal systems.
AssetWise ALIM uses digital twins to gain prediction insights and enhance day-to-day maintenance processes for better business outcomes.
Wednesday and Thursday, 23-24 October features our Industry Forums, which include keynotes, thought leaders, panel discussions, presentations from our Year in Infrastructure Awards finalists, and strategic partner sessions.
The Digital Cities Forum will discuss how citywide digital twins enable digital advancement to support planning, engineering, construction, and operations of infrastructure.
Connect with our finalists from the following Year in Infrastructure Awards categories: Buildings and Campuses and Digital Cities.