When:
7th October 2019 – 10th October 2019
all-day
2019-10-07T00:00:00+02:00
2019-10-11T00:00:00+02:00
Where:
De Doelen
Kruisplein 40
3012 CC Rotterdam
Netherlands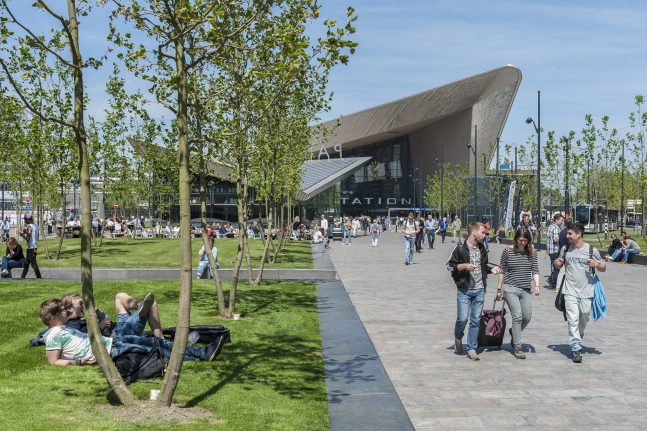 The 20th Walk21 conference in Rotterdam welcomes you to WALK THE TALK 
From 7-10 October 2019 the 20th issue of Walk21 – The International Conference on Walking and Liveable Cities – will be held in Rotterdam, the Netherlands. 
The Walk21 Rotterdam conference, with its motto WALK THE TALK, welcomes around 180 speakers from all continents. The event invites politicians, urban planners, administrators and academics to explore the conference themes SMART HEALTHY and FOR EVERYONE. 
Conference hashtag: #Walk21Rotterdam 
Walking for urban innovation 
Rotterdam as 'City of Innovation' is an ideal place to experience the promotion of walking as a strategy for smart, healthy and equitable cities. The City of Rotterdam is hosting the Walk21 conference to enable international knowledge exchange, to promote walking locally, and, to share Rotterdam's lighthouse examples for successful pedestrian policy. 
'A fast-growing city needs a sound pedestrian policy'
The City of Rotterdam's alderwoman Judith Bokhove, who has the portfolio Mobility, Youth and Language, will welcome the conference participants. She says "Promoting walking makes a difference to so many different targets, for example keeping the city accessible, achieving climate goals and improving air quality." 
Changing behaviour
During the Walk21 Rotterdam conference  a lot of attention will be paid to changing behaviour. Bokhove sees this as one of the most important topics for the next years. "Walking is the connection between your bicycle or public transport and your destination. We want to encourage people to leave the car at home by making the last part of the journey fast, easy and safe." 
The Walk21 conference series 
Walk21 is the international charity dedicated to ensuring the right to walk and the opportunity to enjoy it. Walk21 champions the development of healthy, sustainable and efficient communities where people choose to walk. The Walk21 conference series started in 2000 in London and was since held annually in cities around the globe, since 2014 in: Sidney, Vienna, Hong Kong, Calgary and Bogotá. 
More information: https://www.walk21.com/conference