When:
15th September 2020 – 18th September 2020
all-day
2020-09-15T00:00:00+02:00
2020-09-19T00:00:00+02:00
Where:
Ljubljana Exhibition and Convention Centre
Dunajska cesta 18
1000 Ljubljana
Slovenia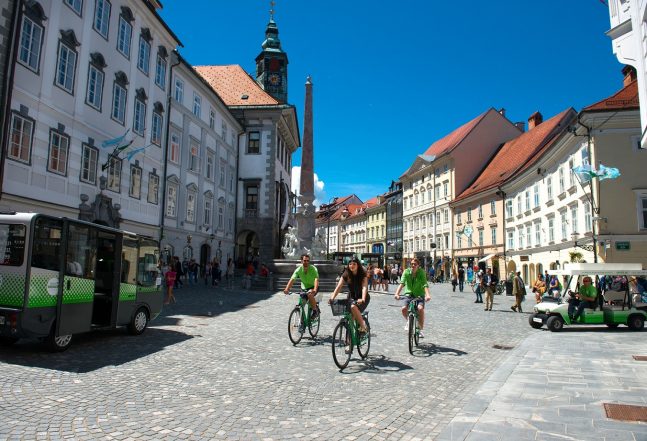 Velo-city 2020 Ljubljana invites you to join the global cycling community between 15-18 September 2020 in Ljubljana, Slovenia. Mark your calendar, Early bird registrations close on March 4th.
With this year's theme "Smart Cycling Inclusion", the cycling conference will lead the way in defining smart and inclusive cycling environments of the future. The many facets of the theme are reflected in the programme, which was tied together based on the submission of over 500 abstracts from 49 different countries. Each of more than 60 sessions will expand on the conference themes and offer unique interpretations of the meaning of smart cycling inclusion. The sheer variety of sessions provides opportunities for you to explore how cycling is intertwined with broader societal issues. For example, how do we ensure that urban mobility planning is inclusive? What can we do to mitigate possible conflicts among different space users? How can technology be used to enhance urban spaces? How do people-centered policies impact the allocation of human spaces? These are but a few examples of what awaits you at Velo-city 2020.
Join us in Ljubljana to share your vision of future mobility ecosystems and make your voice heard!