When:
29th October 2019 – 30th October 2019
all-day
2019-10-29T00:00:00+00:00
2019-10-31T00:00:00+00:00
Where:
Infinity Hotel & Conference Resort
Andreas-Danzer-Weg 1
85716 Unterschleißheim
Germany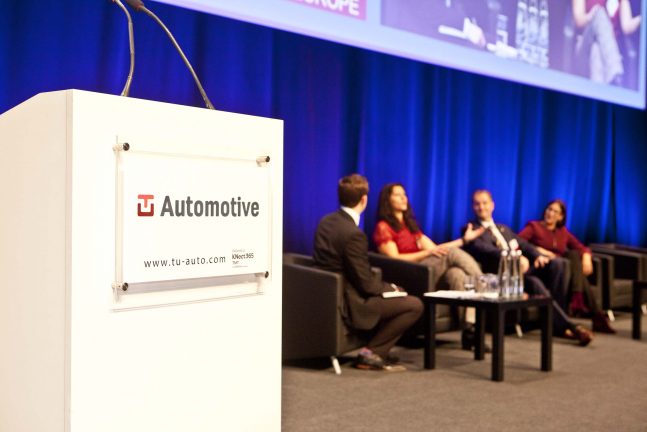 For 17 years, TU-Automotive Europe has brought the latest innovations in Autonomous, Connected, Electric and Shared to the automotive industry.
Back again for 2019, we promise more networking with industry leaders, the opportunity for you to make more connections across the ecosystem and a two-day programme featuring exclusive content on:
THE FUTURE OF MOBILITY – Autonomous, Connected, Electric, Shared
How far do we need to go to take the driver out of the loop?
Connected Vehicles or In-Car Companions?
What will it take to convince consumers to take the EV plunge?
What is needed to bring urban shared mobility services to the suburban environment?
THE TECHNOLOGY OF TOMORROW – Artificial Intelligence, 5G, Biometrics, Blockchain
Is AI the Engine of Change in Automotive?
How will 5G impact the business of automotive?
Will Biometrics expand the User Experience? Is the future the blockchain connected car?
Privacy & consent – do drivers really want to be this closely monitored?
TACTICAL AND STRATEGIC – User Experience, Collaboration, Data/ Cybersecurity, Infrastructure
What is the Future of Voice? How to bring two enemies together and make them friends?
How is Big Data Transforming the Automotive Industry?
How to Organise Safe Trials for Autonomous Vehicles on Public Roads?
Register today and reserve your seat.