When:
17th September 2019 – 19th September 2019
all-day
2019-09-17T00:00:00+02:00
2019-09-20T00:00:00+02:00
Where:
Messe Stuttgart
Messepiazza 1
70629 Stuttgart
Germany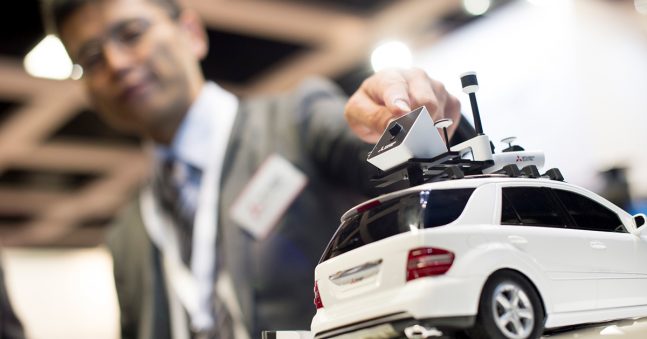 SMART CITY SOLUTIONS part of INTERGEO
Inspiration for the City of Tomorrow
CITIES ARE BOOMING. THE CHALLENGES ARE GREAT.
Traffic collapse, parking lot emergency and fine dust alarm. Intelligent use of energy. Secure data for citizens and administration. More voice and transparency in decisions. Designing the city of tomorrow to be liveable and sustainable. Decision-makers, concepts and solutions are in demand. And geodata: Because without precise data on time and space there is no Smart City.
SMART CITY SOLUTIONS provides inspiration for the city of tomorrow. Best practice, networking and innovations. Co-located with INTERGEO, the world's leading trade fair for geodata, SMART CITY SOLUTIONS will take place from 17 to 19 September 2019 at Messe Stuttgart.
EXPO
Use cases and technologies show, share, think ahead – SMART CITY SOLUTIONS, a solution platform with great practical relevance.
Solution providers show how they have implemented their technologies in cities. And they meet cities that need exactly this solution. The Startup Area is a springboard for young smart city pioneers and in the City Pavilion cities present their solutions that can serve as role models for other cities.
Are you looking for a solution provider with your individual challenge or are you networking with other cities for a joint onward journey to Smart City? Then join us!
CONFERENCE
The high-ranking conference SMART CITY SOLUTIONS DIALOGUE offers renowned speakers – supported by partners from the scientific environment of the Fraunhofer Institutes. Short and compact, the speakers make you fit for the Smart City theme. In addition to the conference programme, the freely accessible Meet Up Area offers presentations of solutions and concrete application examples right in the middle of the SMART CITY SOLUTIONS.
Here you can find the conference programme: https://smartcitysolutions.eu/en/programme
Focus topics:
Mobility and Transport
Energy and Environment
Security and Resilience
Open Data and Data Management
Urban and Spatial Planning
GET YOUR TICKET NOW!
Get your free ticket for SMART CITY SOLUTIONS part of INTERGEO. Enter the voucher code IG19-CitiesToday here and register now!