When:
4th June 2019 – 6th June 2019
all-day
2019-06-04T00:00:00-04:00
2019-06-07T00:00:00-04:00
Where:
Grandé Studios
1852 Rue le Ber
Montréal, QC H3K 2A4
Canada


Movin'On is the international summit on sustainable mobility whose objective is to move from ambition to action. In an ecosystem of more than 5,000 leaders from academia, politics, cities and business, the Movin'On Summit explores new and actionable solutions to address global challenges that will define the future of mobility.
In five thematic areas, the most innovative companies in the world give rise to inventions that transform the mobility of tomorrow. Participants are transported into a world of surprises and immersive learning as they discover innovations in topics related to sustainable mobility and transport. This year's themes are:
Decarbonization and air quality
Multimodal urban transit and society
Innovative technologies
Goods transportation and multimodality
Circular economy
Talks and panels
During the Movin'On Summit you get a chance to hear some of the most passionate and exciting influencers in the world. It provides the perfect setup for thought-provoking inspiration that leads to concrete solutions for a sustainable and connected mobility.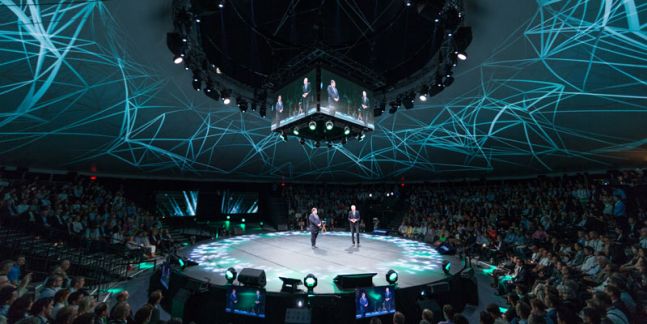 Working sessions
It's one thing to be inspired by a thought-provoking talk, but nothing beats putting concepts to the test yourself. In the form of a Think Tank or presentations led by renowned experts, working sessions engage participants in a collaborative activity based on their specific field of work.
There are many other activities to take part in at the Movin'On Summit, such as Labs designed to throw you off-guard and cultivate experimental ideation, targeted learning meetups between two or more participants called Braindates, Road Tests with the newest electric vehicles from renowned automakers, the Startup Challenge and more.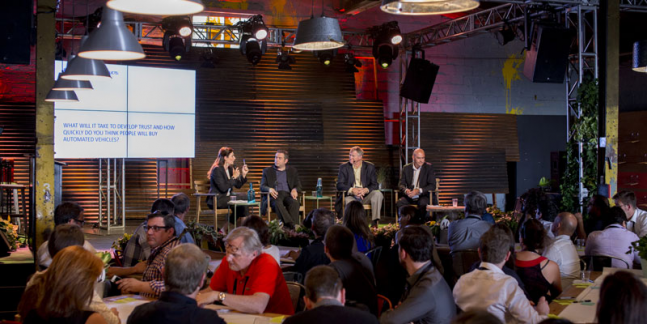 Come see why this event has been referred to as "the Davos of mobility." From 4-6 June, join us in Montreal, Quebec at an event where curiosity is the norm, risk is encouraged, being bold is celebrated and anything can happen.
https://summit.movinonconnect.com/en/#/