When:
13th June 2019 – 14th June 2019
all-day
2019-06-13T00:00:00+02:00
2019-06-15T00:00:00+02:00
Where:
Ca' Foscari University
Fondamenta S. Giobbe
873, 30121 Venezia VE
Italy

Contact:
Irmgard Kollmann
+43 1 718 947 60
Annual Conference of Major Cities of Europe – THE leading IT Users Group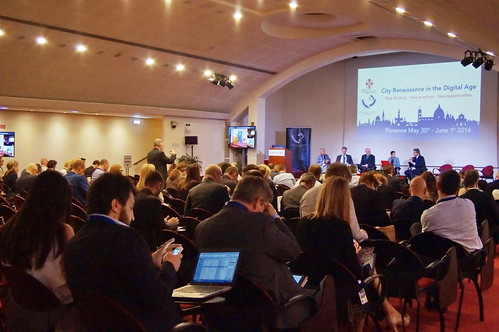 The Annual Conference of Major Cities of Europe (MCE) takes place in Venice from 13 to 14 June 2019. Since years, thanks to the friendly and open atmosphere, the annual conference offers an excellent opportunity to engage in informal discussions, to share ideas, initiatives, experiences and learn from each other.
The motto of this Annual Conference 2019 is: "Channeling Change – Digital Cities in a Changing World: explore more, discover more, create more!"
The conference programme includes topics of compelling interest and high-level speakers from many different countries. The conference is a unique opportunity:
– to interact and exchange directly with other European municipalities in a non-commercial environment,
– to discuss about the real digitisation challenges that municipalities currently deal with,
– to test your ideas with 'digital leaders' from cities across Europe,
– to understand how to involve citizens in designing and achieving better outcomes,
– to see how to use data and information more effectively,
– to hear the truth, not the spin,
– to be informed, to be challenged, to be involved – and to have fun.
On the conference web page, https://www.majorcities.eu/conferences/2019-venice/, you will find all relevant information and the possibility to register.  
About the organiser: MCE is a non-profit and independent membership organisation of CIOs, IT managers and heads of departments and policy makers in local governments. It includes universities and other public and private organisations supporting local governments.
Our mission is to maximise the value realised from the use of information and communication technologies in the administration of public authorities at the local government level within Europe and the European sphere of influence.
For further information please contact:
Irmgard Kollmann
Phone +43 1 718 947 60
Email: irmgard.kollmann@nullmajorcities.eu.