When:
2019-10-01T00:00:00+01:00
2019-10-02T00:00:00+01:00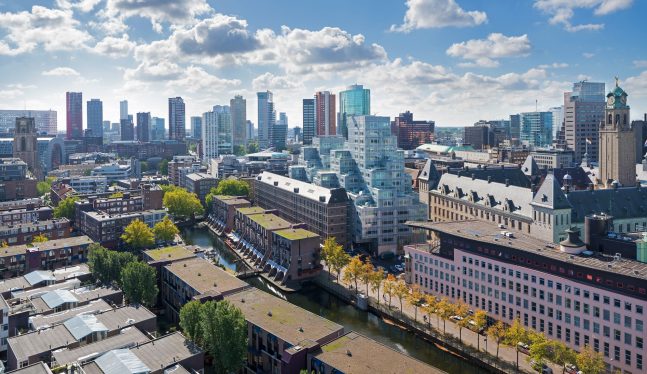 Apply now for the only multidisciplinary Urban Management programme (MSc) in the Netherlands. Applications are now open!
The cities of today are complex, continuously evolving, and face challenges on multiple levels. This is why we designed the 12-month MSc in Urban Management and Development – a multidisciplinary programme to equip participants with the knowledge and the skills to become competent urban managers.
The programme compares urban issues, policies and trends from local and international perspectives in different geographical contexts and social environments.
We offer a wide range of high-quality specialisations:
Get your Master's from a top-100 university

Studying the Urban Management and Development master's offers you the chance to upgrade your professional and academic qualifications by earning your degree from a top 100 university (ranked 72th globally and 48th for Development Studies by QS). You will have the chance to learn from urban policy advisers and real-life cases, connect with like-minded people from all over the world and expand your network.
The MSc degree is issued by Erasmus University Rotterdam and accredited by the Netherlands-Flemish Accreditation Organization (NVAO).
Campus and student life
We are located on the green and dynamic campus Woudestein in the cradle of urban development, Rotterdam. On campus, students have access to a state-of-the-art university library, fitness and sports facilities, supermarket, bike repair shop, cafes, bars and restaurants. Explore the campus through our virtual reality experience. It's as if you were here.
Early birds, apply by 15 April and qualify for a €1000 tuition fee waiver. Learn more here.
*Conditions apply.