When:
2020-07-01T00:00:00+01:00
2020-07-02T00:00:00+01:00
Where:
Campus Woudestein
Burgemeester Oudlaan 50
3062 PA Rotterdam
Netherlands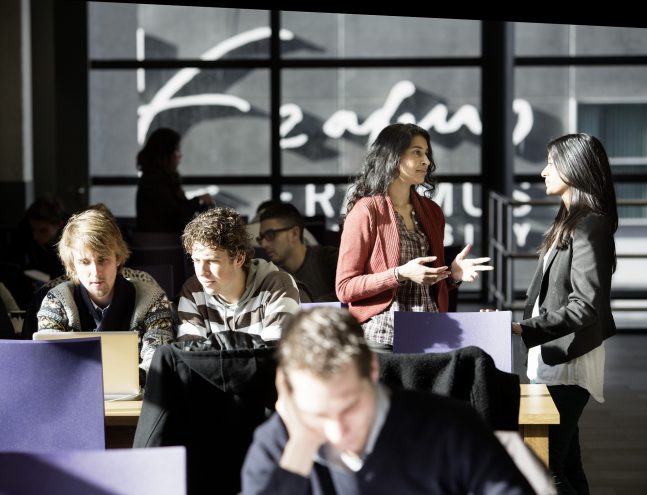 1-year Master's in Sustainable Development: Bridging Land, Water and Natural Resources
The Sustainable Development Master track with focus on urban land governance is part of the MSc in Urban Management and Development. The Master's track provides students with the knowledge to create equitable and sustainable cities by learning how to tackle the complex management of land, water and natural resources.
Land is at the heart of the New Urban Agenda and a key driver for inclusive and sustainable urban development. Therefore, in this programme we explore sustainable land use and development informed by three key objectives in the New Urban Agenda:
Social equity: "Land Rights & Law"
How do we ensure equal access to land for all? In this module students will look at land law, tenure, regulations and legal instruments used in resolving land conflicts.
Economic growth & efficiency: "Land Markets & Finance"
How do local governments make use of land to ensure economic health? In this module students look at land and land markets real estate development and land value capture.
Environmental protection: "Land, Water & Natural Resource Management"
How do we ensure the sustainable use of our natural resources?  In this module students learn to not plan resource use in silos but instead in an integrated way that promotes sustainability.
What are some of the special features of this Master track?
Next to earning your MSc diploma from Erasmus University Rotterdam, an institution that is consistently ranked among the top 3% of the world's best universities, studying the Urban Land Governance for Sustainable Development track also means that you will get to:
Gain practical experience by applying theory in simulated learning environments such as the land court.
Learn to use GIS software to explore recent urban development processes in selected case study areas using highly detailed spatial data.
Benefit from case study-led learning and field trips across the Netherlands.
Funding opportunity:
This Master track qualifies for full sponsorship through the Orange Knowledge Programme (OKP), a Dutch governmental scholarship for professionals from 53 countries working in diverse areas of sustainable (urban) development.
Apply by 1 March.