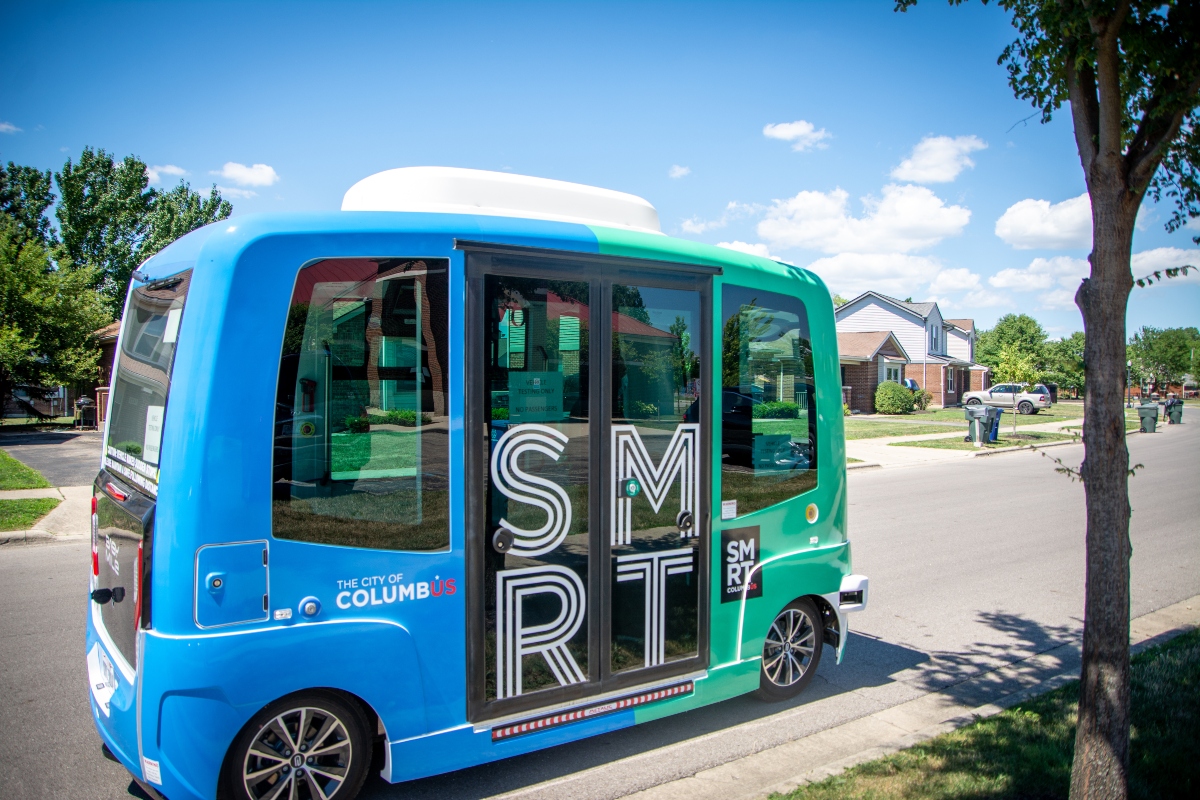 Photo: Smart Columbus
Columbus 'innovation lab' to continue as smart city challenge concludes
22 June 2021
by Christopher Carey
Columbus, Ohio has concluded the US Department of Transportation's US$40 million Smart City Challenge – which has seen it roll out a series of mobility innovations to connect residents and improve equity across the city over the past five years.
In 2016, the city saw off competition from 77 other US municipalities to claim the award, which was then combined with an additional US$10 million from the Paul G. Allen Family Foundation and US$19 million in city, state and county cost-share.
The programme has given the city the opportunity to transform its mobility ecosystem by reducing its dependence on petrol and diesel vehicles as well as providing new services and benefits to residents  through the Smart Columbus programme.
"Societal problems are more complex than ever: climate change, growing inequity and workforce disruption are indisputable challenges that can be mitigated with inclusive adoption and deployment of new and next technologies," said Jordan Davis, Executive Director of Smart Columbus.
"Smart Columbus will continue to partner with the community to accelerate the adoption of emerging technologies to give our residents a more frictionless experience with infrastructure, systems and services, so that we may increase access to opportunity and improve quality of life for everyone."
Innovation lab
The organisation has announced it will continue its work as a "collaborative innovation lab", using technology to address societal problems in the region and generate economic opportunity.
Current projects set to continue include: the Pivot multimodal trip-planning app; the ParkColumbus parking payment app; the city's smart mobility hubs; its connected vehicle environment; and the Smart Columbus operating system.
The Ohio State University estimates that investments from the implementation of the Challenge have generated US$173.39 million in gross metropolitan product (GMP), and created or induced 2,366 jobs.
The pandemic forced a rethink of some of the programme's initiatives, with Smart Columbus repurposing some services, including its Linden Leap autonomous shuttle service which shifted from transporting people to moving food and medical supplies.
"Through the delivery of the Smart City Challenge, Columbus has shown how innovative and impactful transportation solutions can help our residents live their best lives," said Mandy Bishop, Smart Columbus Programme Manager, City of Columbus.
"Our leadership in defining the future of cities has also created a playbook for cities for how to collaborate with residents, technology providers and community partners to deploy technologies that can make a lasting community impact."
Image: Smart Columbus