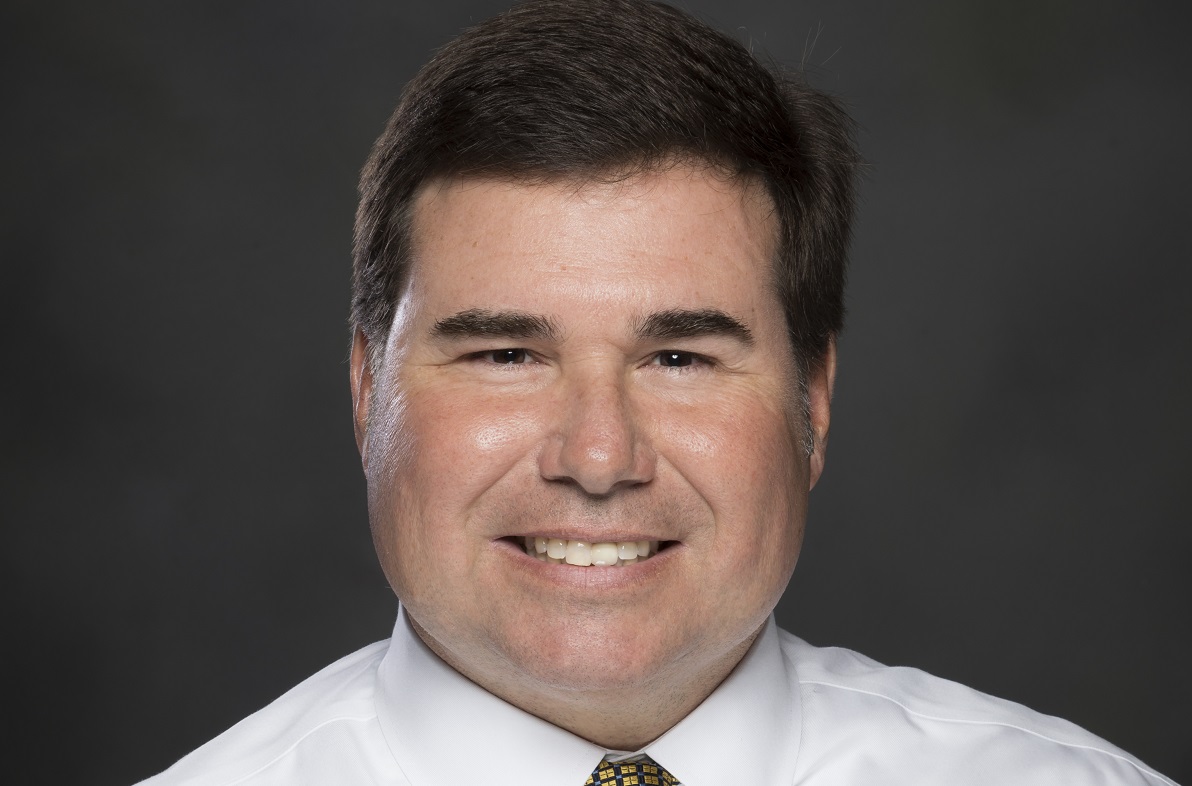 The City of Altamonte Springs in Florida has developed and deployed a wastewater surveillance model, which City Manager Frank Martz calls a 'Doppler radar' for coronavirus. It enables the city to predict COVID-19 spikes up to a week in advance and by area.
Martz is keen to help other interested cities replicate the system in their own communities to manage the pandemic now and other health issues longer term.
As the COVID-19 pandemic causes a perfect storm of health, social and economic disruption in cities around the world, a certain amount of serendipity also led to Altamonte Springs honing this method to better understand the spread and scale of the virus.
Bradley Schmitz is an environmental scientist at a Virginia water utility. He had become interested in the water innovation and re-use work at the City of Altamonte Springs and got to know Ed Torres, the city's Director of Public Works and Utilities, through calls and conferences. When COVID-19 broke out, this connection proved fruitful as prior to his position at the water company, Schmitz had specifically studied viruses in water systems, first at the University of Arizona and then at post-doctoral level at the University of Singapore and Johns Hopkins University, where he graduated in 2019.
He estimates he is one of around 50 people in the world with such a deep and focused knowledge of viruses in water.
Since the pandemic hit, Schmitz has dedicated much of his spare time outside of work to using his expertise in the fight against COVID-19, including offering his voluntary help to Altamonte Springs because of their openness to innovation.
Early warning
In April, Altamonte Springs started sending water samples to scientists at the University of Arizona and the University of Tulane, which Schmitz was also collaborating with. The universities were working with cities and utilities across the US to test for levels of SARS-CoV-2 in wastewater and calculate the likely number of cases in the community. This information is key as it can help cities predict COVID-19 spikes in advance. It also provides a more accurate picture of the scale of infection, since many people are asymptomatic or don't get tested.
Martz said: "The numbers are staggering. The number of people infected and actually transmitting the virus is exponentially higher than the number of people who are actually getting tested as positive."
From this information, Martz and his team can communicate with healthcare providers, hospitals and assisted living facilities to give them advance warning and a chance to reinforce PPE protocols, etc.
"Being able to apply math to answer emotional questions" supports decision-making, he said.
Working with Schmitz, Altamonte Springs has now also been able to create a custom model which pinpoints probable hotspots in its service area even more accurately. The city's water utility covers an area around five times the size of the city and it also cuts across Orange County and Seminole County.
"What we were seeing in the wastewater didn't necessarily correlate with either county," said Torres, who leads on the sampling. Schmitz and Torres began pulling together the clinical case numbers per zip code from state and county data and using the sample results to estimate disease prevalence in those areas.
"The correlation has been outstanding," said Torres.
From April to August, the team used quantitative Polymerase Chain Reaction (qPCR) testing before shifting to droplet digital (ddPCR), which is more sensitive even at lower concentrations. This has improved results further as well as bringing the cost down by around two-thirds to US$290 per sample, including shipping to a commercial lab. The city takes samples twice a week.
Future applications
Now that the model has been calibrated and proven, Martz, Torres and Schmitz agree that by following certain protocols, other cities can quickly replicate and adapt their work without the need for any additional infrastructure.
"We want to do our best to educate every utility in every city in the world about how we developed this model, how we deploy it and what our protocols for testing are, so that they can do the same," said Martz.
Wastewater surveillance isn't new – it has been used to monitor for Polio, for example – but the pandemic has reignited interest in the practice and its possibilities.
Although a COVID-19 vaccine is now rolling out in the US and elsewhere, the battle is far from over, and the systems developed during the crisis will also have longer-term benefits, says Martz.
Altamonte Springs is now adapting a model for local prisons and working with the National Institutes of Health on testing wastewater around adult care facilities. In addition, the city was recently selected to participate in the National Wastewater Surveillance Project for COVID-19, which is sponsored by the Centers for Disease Control (CDC) and the Department of Health and Human Services. The two-phase programme aims to eventually include up to 42 states serving at least 30 percent of the US population.
"We are also considering using this model to identify the prevalence of Hepatitis A and synthetic opioid use inside of our service area," Martz said.
Schmitz commented: "If there's a way you can understand where health [issues] and disease are going to happen, then you can better allocate your resources and funding and you can save a lot of money, time and effort. I think that's the most powerful thing we're going to learn from this."
He added that the ability to use his expertise during the pandemic had been "bittersweet".
"When you're studying, you don't want a pandemic to happen, of course. [You think] I'm learning something cool but I hope I never have to apply it. But now, when you actually do apply it, you're thankful that you put in all the time and effort and all those hours studying," he said.
Cities interested in learning more can contact Frank Martz directly.