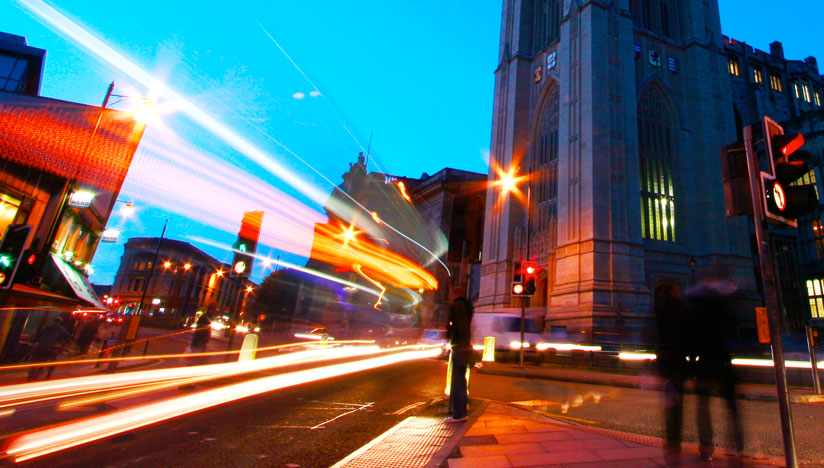 NEC Corporation, a provider of information technology services and products, has announced the signing of a long-term partnership agreement with Bristol Is Open, a smart city initiative in the UK.
Bristol Is Open is a joint venture between Bristol City Council and the University of Bristol, and aims to create the world's first open, programmable city to support the creation of innovative new smart services for people, business and academia. This will pave the way for improvements in a wide range of services, including traffic congestion, waste management, entertainment, e-democracy, and energy supply.
"NEC is particularly drawn to the work of Bristol Is Open because we share their belief that new levels of pervasive digital connectivity are required to enable the smart city of the future," said Dejan Bojic, Smart Solutions Programme Director, NEC Europe. "NEC is pleased to support and endorse Bristol Is Open's development of software defined networks as a foundation behind Internet of Things and Big Data solutions needed to address critical issues faced by urban communities around the world."
The partnership helps NEC to demonstrate new approaches to pervasive digital connectivity at city-scale, combined with its aim to create new social value for the changing world of tomorrow. It helps Bristol Is Open to further its goal of creating the world's first open programmable city with a citywide digital fabric that includes fibre in the ground, an experimental wireless mile, and a Radio Frequency mesh that covers the vast majority of the city.
"Bristol's approach to smart cities has gone deep into the architecture of network provision, creating a technology agnostic, heterogeneous, software defined approach to connectivity, at city scale," said Paul Wilson, Managing Director of Bristol Is Open. "This elastic approach is addressing many of the architecturally-rigid constraints experienced in today's commercially available networks. As we bring our infrastructure live throughout 2016 we are looking forward to demonstrating new levels of connectivity that will be the hallmarks of the smart city of the future."
NEC, Bristol Is Open and Bristol City Council are part of the €25 million REPLICATE Lighthouse City consortium, alongside San Sebastián and Florence. The consortium will create integrated smart city solutions to tackle urban problems such as traffic congestion, poor air quality and unsustainable energy use. The consortium has received funding as part of the Smart Cities and Communities funding call, through the EU's Horizon 2020 innovation programme.